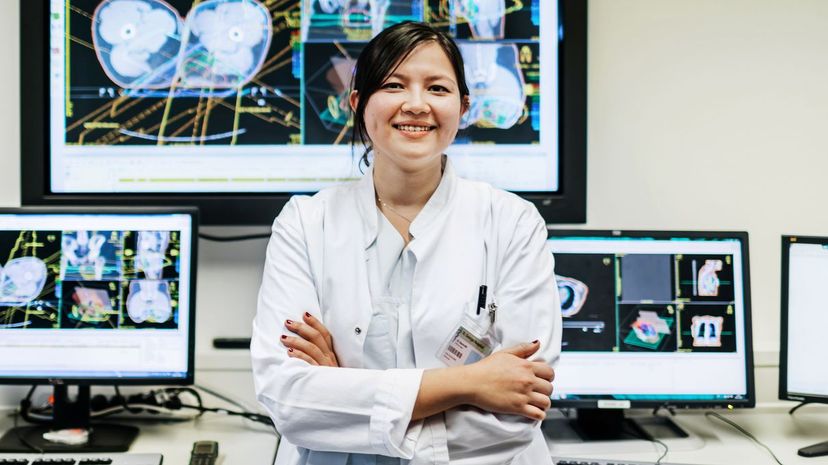 Image: Tom Werner/ DigitalVision / Getty Images
About This Quiz
We learn quite a bit about the various sciences during our schooling. Even when you get to college, you have to take at least two science courses to fill prerequisites, regardless of your major. Knowing the fundamentals of science can help you throughout your everyday life. If you know that every action has an equal and opposite reaction, you know what's happening when your cat knocks something off the counter for fun. You may even know that ice is the solid form of water molecules, but we may ask you why it floats.
You don't necessarily have to be a science whiz or a person full of "useless" facts to pass this quiz, but you may have to remember a few things from grade school. We're going across the scientific board here. There will be questions on everything from Earth science to physics, with a little biology thrown in there as well. 
If you think you have the basics of science down, you might not have a problem acing this quiz. But can you do it in less than seven minutes? The pressure is on, and the clock is ticking. Let's see how fast you can answer these basic science questions.
Tom Werner/ DigitalVision / Getty Images