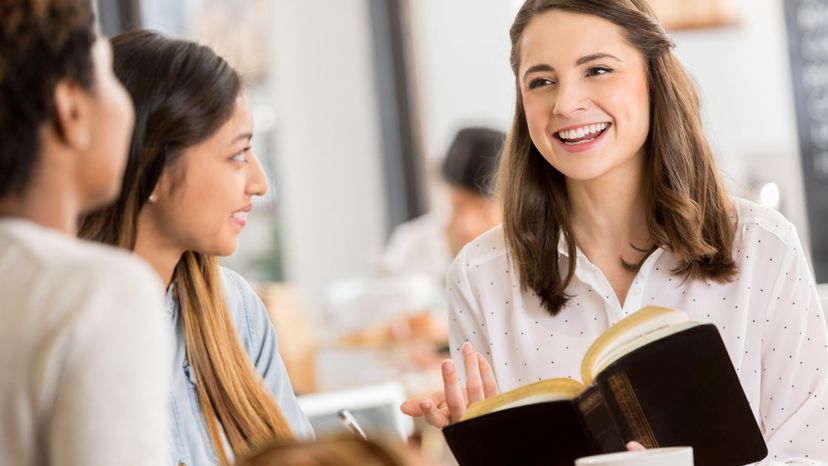 Image: asiseeit/E+/Getty Images
About This Quiz
Are you ready for a Bible review? It's time to check up on your level of holy wisdom with this test. This is an Old Testament-heavy demonstration, so Matthew, Mark, Luke and John will have to sit this one out. Or will they?  You never know where these facts are coming from, but one thing is for sure, it's all about the details.
Need a quick mental stretch before the main game? How many books in the Bible begin with the letter "d"? What was the Apostle Paul's name before his conversion? Who authored the book of Genesis?  See how easy that was? Now you're ready for the hard stuff: How many days were there during the Pentecost? Which prophet predicted the Pentecost in the Old Testament? You'll need to scroll on to get those answers and more.
The New Testament book of Acts makes several appearances here, so brush up on your post-Ascension specifics to boost your score. Numbers come up a lot ... no, not the book of Numbers in the Old Testament ... numbers as in 1, 2, 3 digits. Whole numbers with two or more zeros are always the best guess. 
With all that out of the way, you should definitely be ready to take on this Bible literacy quiz. Go forth and score big!