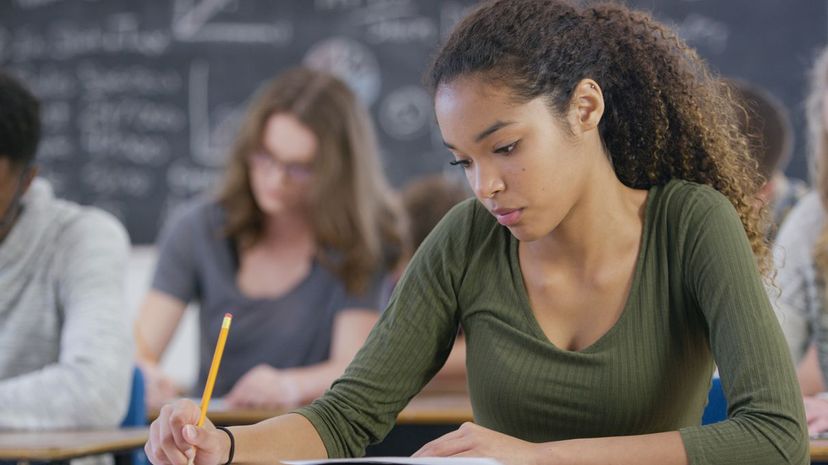 Image: FatCamera/ E+ / Getty Images
About This Quiz
The college admission test formally known as the Scholastic Aptitude Test has a storied history. It changed names several times (today it's called the SAT), and its scoring system has caused controversy for decades. It's caused so much controversy it's been changed once every four years since the millennium started. It even went from a 1600-point score to a 2400-point score back to a 1600-point score in a decade. But no matter what changes, it doesn't get any easier, and as far as the college hopeful is concerned, it's the Boogeyman.
It began in 1926 for a host of reasons that can be debated for eternity, but none of the theories will help you score higher on the test. To succeed in the SAT, you need to have your reading, writing, language and math down pat. The test is broken into four sections that consist of more than 150 questions ranging from multiple choice to free response, plus there's an optional essay section. It's 62% English and 38% math, but that doesn't mean you can skimp on your math studies. You'll need to know everything from geometry to algebra, and you'll have to answer 20 questions without a calculator. And that's just 25 minutes of the three-hour test.
Whether you've taken the SAT several times or haven't taken it at all, it never hurts to see how you do on one of America's most famous tests. Brush up on your high school knowledge and see if you can ace this SAT practice test.
FatCamera/ E+ / Getty Images