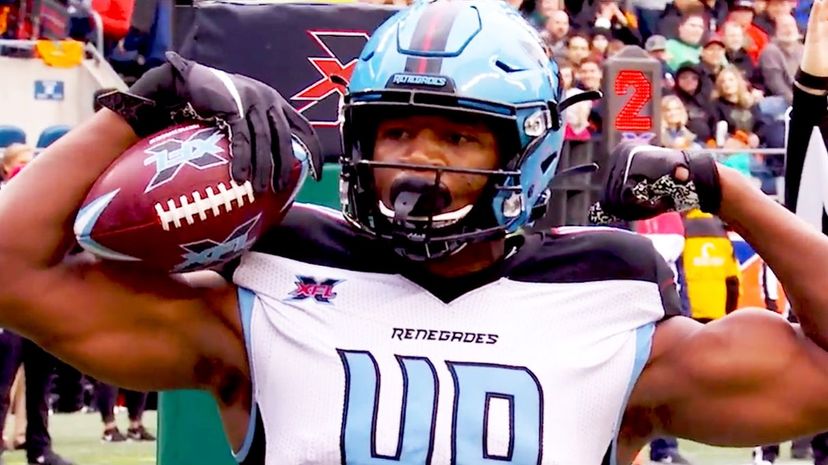 Image: XFL
About This Quiz
We may have entered a new decade, but when it comes to sports, everything old is new again. If you weren't around for the first iteration of the XFL, a more kitschy and entertainment-heavy version of the National Football League, boy, are you in for a treat. Go back in time with us, will you?
It was 2001 and, relying on the success of the World Wrestling Federation (yes, that WWF, with notable faces like Ric Flair, Dwayne "The Rock" Johnson and Hulk Hogan), its leadership decided to parlay that prosperity into a new sporting venture — professional football.
But, we know what you're thinking: "Hey, quizmaster, we already have professional football ... duh?" Yeah, OK, but not like this. The first (and what would be the only) season of the XFL's first attempt included a dash to the center of the field for the possession of the ball, the championship "Million Dollar Game," and players who could choose what their jerseys would say ... thus, "He Hate Me." Please, Google that when you have time.
We're now a couple of weeks into the revamped and retooled — and dare we say, more sophisticated? — version of the XFL. Which brings us to this quiz: How much do you think you know about the newest kid on the proverbial block? Can you identify the famous faces associated with the league? What rules are different from the NFL? Grab your helmet and take the field; it's time to ace this XFL quiz!