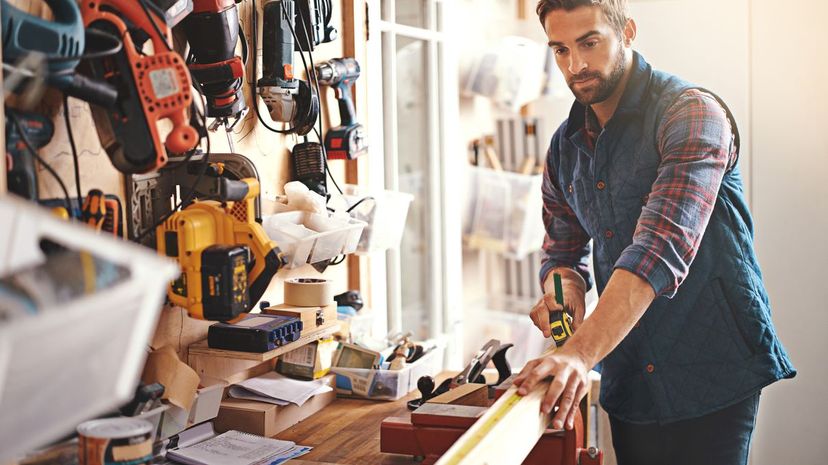 Image: Yuri_Arcurs
About This Quiz
Carpenters are the kind of profession that doesn't get the credit for all that they do for a living. I mean, carpenters are the ones building and putting your house together. You would have no place to live unless a carpenter was able to figure out how everything is built and put together for the house to not fall over in a windstorm.
There are many skills that a carpenter exhibits on a daily basis, but that is where this quiz is going to come into play. There are a set of rules and concepts that every carpenter should know, which we are going to test you on today. Besides knowing how to read a tape measure, carpenters also have to be able to distinguish between the different types of tools in their tool belt, and then the dreaded math comes into play!
Math, unlike some jobs, plays a very integral part in the job of a carpenter. If it's not trying to find the square foot of a bedroom, then it's trying to add fractions together and getting those measurements from the tape measure. Overall, there is a lot a carpenter should know, but can you make it through this list of questions and pass, like any carpenter would be able to do?