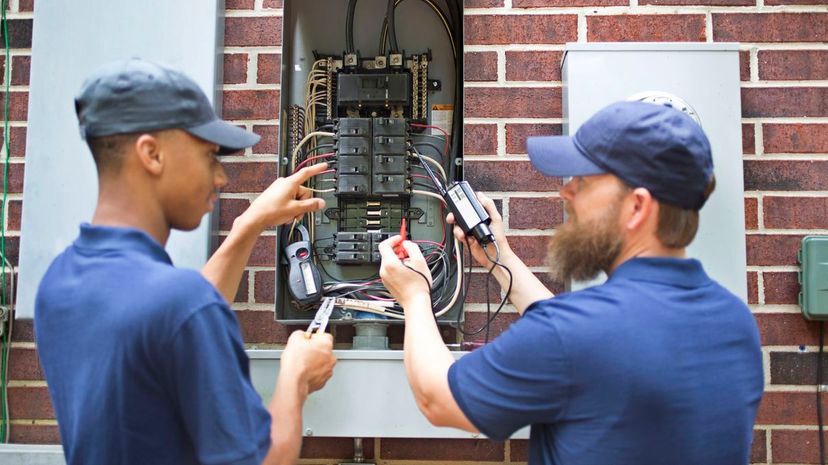 Image: fstop123/E+/Getty Images
About This Quiz
Becoming an electrician is a popular way to make a living in the USA and the rest of the world. This is because you not only get to work out in the field, but the pay is also quite attractive as well. But unlike other jobs where you can just get hired off of the streets, becoming an electrician involves a few more steps than that. 
You need to go to school for it, and then prove your education level by taking an exam in order to become licensed or certified. This is because you are dealing with electricity, which can be very harmful or even deadly if you're not careful. These exams tend to cover everything from wiring methods to electrical knowledge to theory, and even safety measures and precautions. 
As a result, electricians must be knowledgeable in a wide range of different areas in order to pass these exams and officially get licensed. Being an electrician can sometimes put you in potentially harmful situations, so knowing your stuff and how to handle a variety of different challenges is of the utmost importance. If not, you or someone you work with could end up getting seriously hurt. 
Do you think you have the knowledge to pass a quiz on knowledge every electrician should know? If so, read on and get ready to challenge yourself.