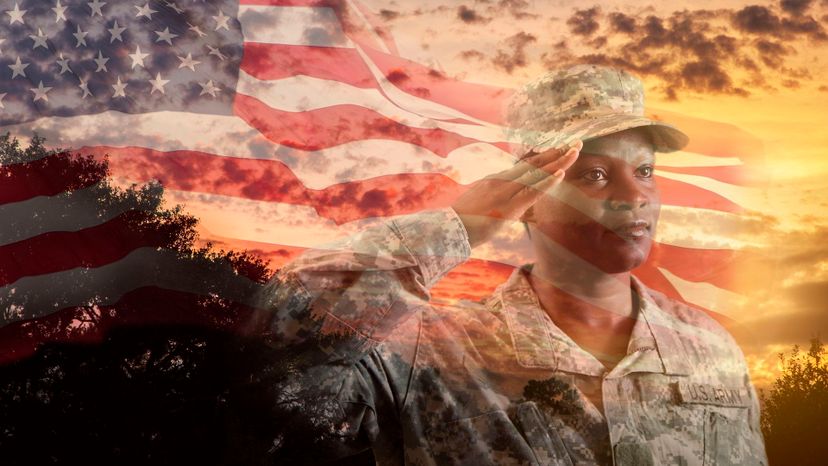 Image: fstop123/E+/Getty Images
About This Quiz
It is America's most expensive endeavor, and it makes this nation one the most fearsome on Earth. It's the United States Armed Forces, a collection of five military branches that can dominate (or destroy) just about any place on the planet in a matter of days … or even minutes. Between the Army, Air Force, Navy, Coast Guard and Marine Corps, the U.S. projects its power across every continent and sea. Salute this military quiz by giving it your all!

In the earliest days of the nation, there really was no military. Instead, there were simply a few loose confederations of armed men looking to keep order. It wasn't long, though, before a Stamp Act and rampant haughtiness led to the Declaration of Independence, and the Continental Army. What do you know about the country's earliest military forces?

The Revenue Marine became the Coast Guard, and the Army Air Force split into an entirely new division. Politics and new technologies created new units, too. Do you recall the various evolutions of the armed forces?

These days, America has a technologically advanced military. From huge tanks to gunships and aircraft carriers, it's a sight to behold. Seize the day in this U.S. military quiz now!