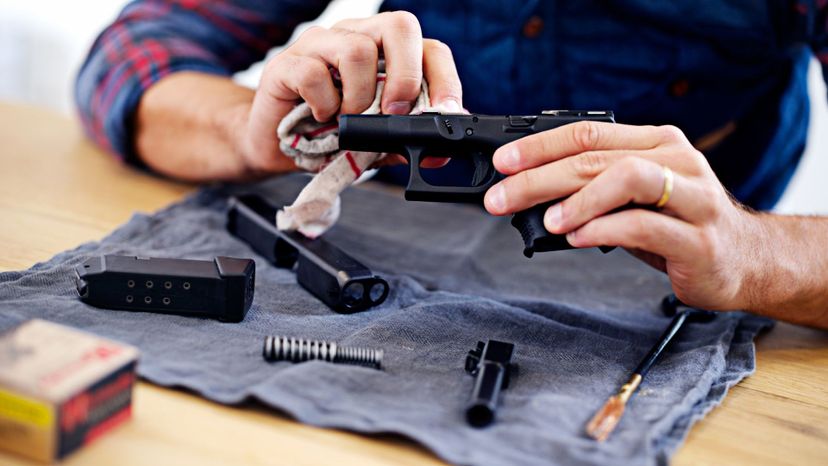 Image: Yuri_Arcurs/E+/gettyimages
About This Quiz
By now, we have accepted as a species that firearms are not toys that should be played with, and for gun owners, it's much better to understand way too much about firearms than to know too little. From information on different types of rounds to the various gun styles, how much do you know about firearms? Take this quiz and discover that for yourself! 
Since their creation, firearms have created a lot of controversy, particularly among those who want to keep the peace. There's good reason for their controversial nature, however, as firearms can cause mass devastation.
Of course, now, we live in a world where firearms have been around for hundreds of years, and technology has a tendency to go forward, not backward. Therefore, it's much better to understand firearms and firearm safety than to ignore guns altogether, and if you're a firearm owner, this understanding is that much more vital. 
Do you think you're an expert on firearms? Are you ready to test your knowledge on some of the most important firearm questions that every owner should know? Here's your chance. 
When you're ready, give this quiz your best shot and see if you're truly an expert! 
Yuri_Arcurs/E+/gettyimages