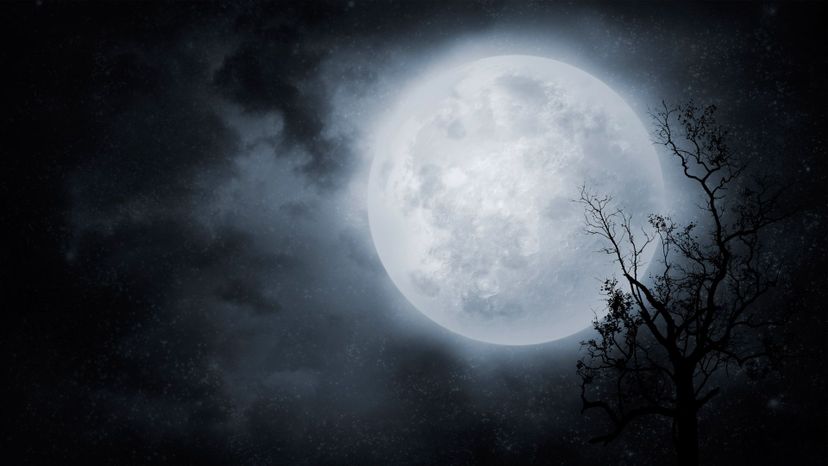 Image: VladGans / E+ / Getty Images
About This Quiz
At first glance, Earth's moon is a simple celestial body, but it's extremely captivating to watch and study. We've got a crash course in basic Moon info to set you on the right lunar path. At the end of your journey, you'll know more than the average earthling about that hypnotizing orb in the sky.
In this lunar drill, we cover most of what you've always wanted to know or confirm about the Moon. We explore lunar phases, typical Moon behavior and just a smidge of the Moon's four-billion-year history. You'll discover why geologists have gone so gaga over such an unpretentious astronomical object for so long. As you'll soon see, Earth's ancient dwellers had quite a similar fascination. From their times until our time, humans continue to show our gratitude for the Moon through cultural expressions, such as dance, art, literature and song. Frank Sinatra requested a one-way flight there; R.E.M. sang about a "man" there; and Paul Simon belted a simple tune about taking an imaginary jaunt on its surface.
Now it's your turn to embrace the Moon's majesty with this quiz. Shine some moonlight on your level of lunar wisdom!
VladGans / E+ / Getty Images