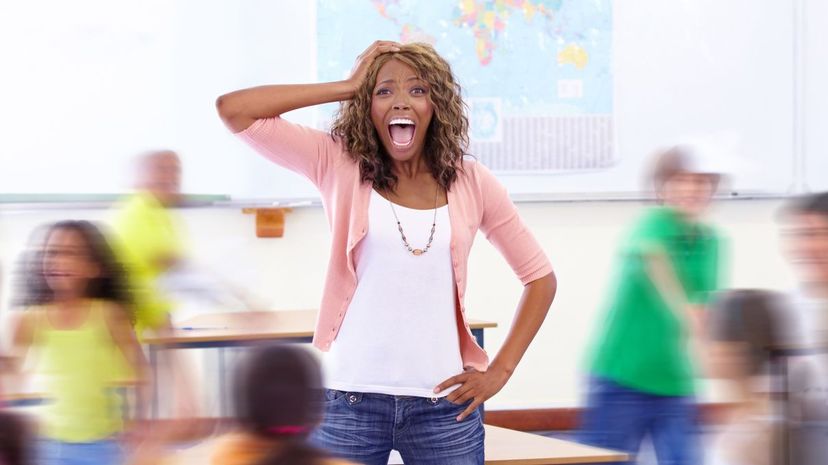 Image: PeopleImages / E+ / Getty Images
About This Quiz
Remember the 2000s? Challenging quiz shows were the rage back then! The international sensation "Who Wants to Be a Millionaire?" kicked things off, followed by "The Weakest Link" and "1 vs. 100." All these shows had one thing in common: They were difficult. Only brainiacs needed apply. 
Then, something funny happened. An unassuming show called "Are You Smarter Than a Fifth-Grader?" debuted on Fox with a deceptively simple premise: It would ask contestants with high IQs--and sometimes, advanced degrees--questions from grade-school textbooks. And oh, how the mighty fell! It turned out that architects, M.D.s, schoolteachers and the like couldn't remember what they'd learned when their age was in single digits. 
If you're a competent adult with a grade-school kid, this probably wasn't news to you. You probably struggle in the same way when you try to help your son or daughter with their homework. What was Teapot Dome about, again? How do you write 2/3 as a decimal? Even if you don't have a school-age child, maybe you're eager to find out how much how remember from your grammar school days. If so, we've got a quiz to help you out. Don't worry... Even if you do badly, we'll still sit with you at lunch!
PeopleImages / E+ / Getty Images