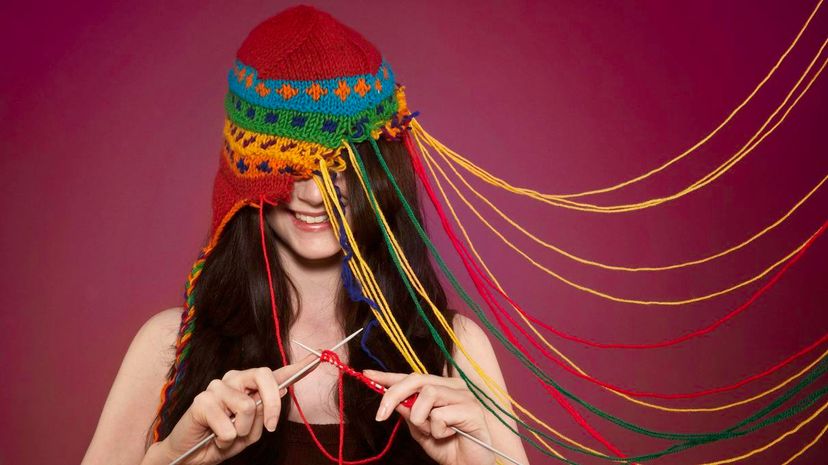 Image: Emma Innocenti/DigitalVision/Getty Images
About This Quiz
The Craft Yarn Council estimates fewer than 10 percent of Americans who practice knitting are men, but when the very first knitting trade union was founded in Paris, France, in 1527, it was for men only. Surprised? So were we. Whether it's been for functional uses like making sweaters, hats, and blankets, for colorful urban yarn bombing, or just purely decorative and fun (who doesn't need another cute felted thing?), people around the world have been knitting for several centuries – since the Middle Ages. In fact, experts have unearthed evidence of ancient knitting from Egypt to South America and into Europe as far back as the 11th century.

Fast forward ahead a little, and our word for "knitting" appears in the English language a few centuries later, in the 1300s. While the very first documented knitting patterns, all 126 of them, were published as far back in history as 1611, knitting continues to remain a popular pastime. Today, as many as 30 million Americans, men and women, are knitters, who, on average, spend about $20 per knitter on yarn and accessories every month -- and, of whom more than half enjoy their craft every single day.

Whether you prefer stockinette to garter, you choose bamboo to metal needles, or maybe you eschew patterns for more freestyle projects, you probably know more about your favorite hobby than you think. It's sew on!


Emma Innocenti/DigitalVision/Getty Images