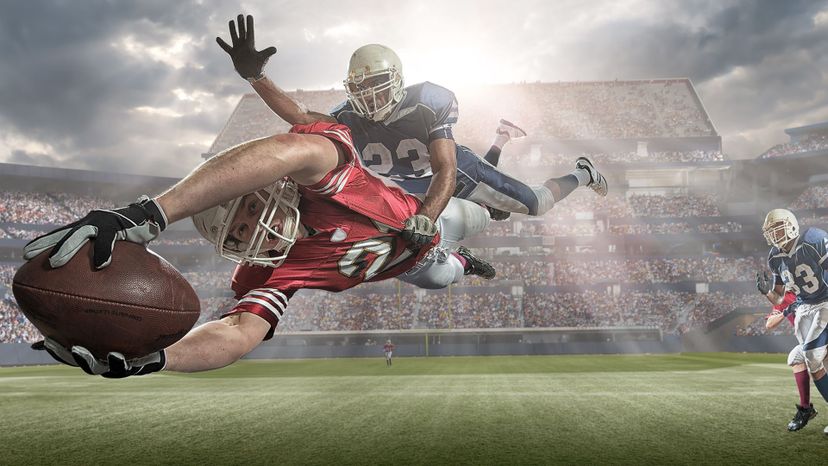 Image: peepo / E+ / Getty Images
About This Quiz
American football is arguably one of the most popular sports in America, and the most lucrative sport in the world. And on any given Sunday, rooting for the home team could bring home a win.
The National Football League began with only 10 teams in four different states. It took many years for the NFL to gain a true national presence. But even before the NFL's founding, American football as we know it had many years of evolution. 
American football has its roots in rugby, with key changes made in gameplay starting with the Massasoit conventions involving some Ivy League colleges in 1876. 
One of the attendees of those meetings was Walter Camp, considered to be the father of American football. He helped to shape the rules that made American football truly American, including legalizing blocking and creating the line of scrimmage.
After those meetings, professional football players emerged and leagues and clubs were formed, with its first professional beginnings in 1892. But it was a little chaotic without a unifying league or universal rules. The NFL's founding helped to bring order, and in the resulting decades, it grew and expanded into the sports juggernaut that it is today.
There's been a lot that's happened since the NFL was formed, so we hope you split the uprights on this quiz!
peepo / E+ / Getty Images