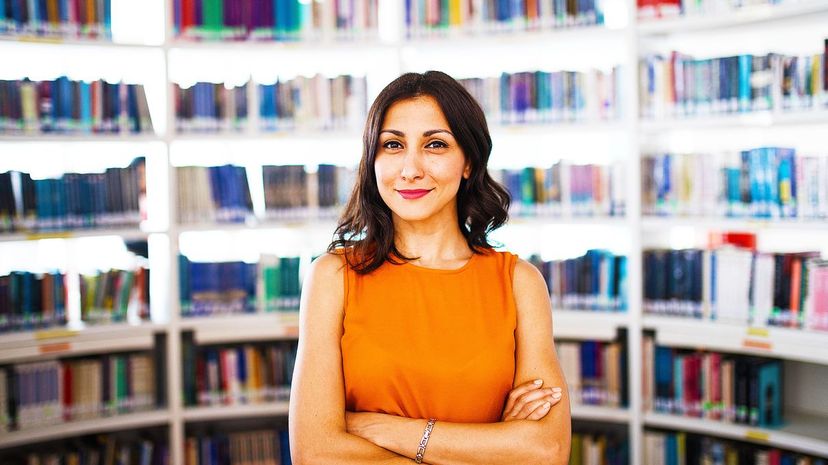 Image: miodrag ignjatovic / E+ / Getty Images
About This Quiz
Librarians do not get enough credit. Seriously. Especially school librarians. They have to keep things organized, help kids find books, keep people quiet (which is hard if you know anything about kids when you tell them to be quiet) and research things others can't seem to find. Then there are your neighborhood librarians who make sure that the books, research materials, movies and games are available when you want them.
Librarians need to have excellent listening and speaking skills and a flexible schedule. Working weekends, evenings and holidays is not uncommon for both both academic and public librarians. Did you know that you need a degree to be a librarian? To be a school librarian, usually a bachelor's degree in education is required, but really any bachelor's degree will help you get a job as a librarian. A master's degree in library science can be required by some bigger metropolitan libraries, however. 
If you're going the master's degree route, make sure to do thorough research, since there are fields of focus with some libraries, like law or medical. You want the program you choose to fit with your career goals. Getting a job in a public library is a great way to jump-start your career and increase your chances of being accepted to a master's program. Do you feel ready to answer questions that a librarian would know? Take the quiz and find out!
miodrag ignjatovic / E+ / Getty Images