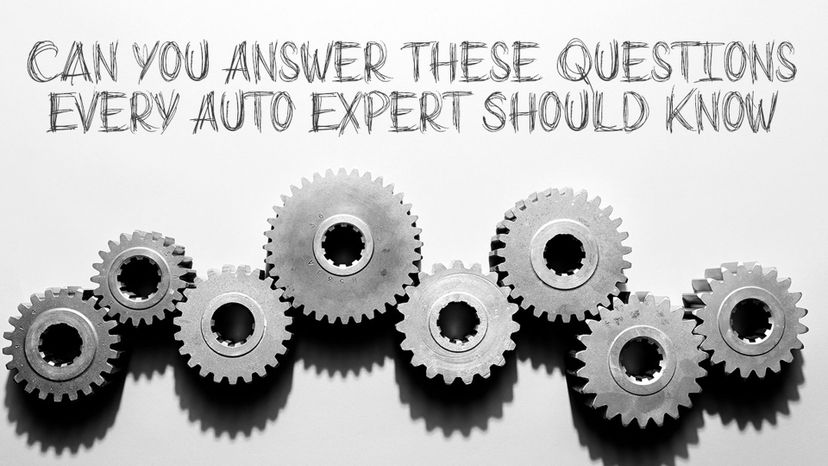 Image: Joseph Clark / Digial Vision / GettyImages
About This Quiz
What replaced the carburetor? What does the distributor distribute? There's a lot to know about cars and engines. How does your knowledge measure up?
A little background: Humanity dreamed of a self-propelled vehicle for many centuries (probably since we first started hooking horses up to our carts and carriages). Those dreams took wobbly steps toward reality in the 18th century, when inventors began to play around with prototype engines. It might surprise you to know that petroleum fuel was by no means the shoe-in to run early engines. Inventors were thinking along the lines of steam engines, or even ones that ran on hydrogen (which sounds very 21st-century to us!) Before the year 1800 had even arrived, the "steam dray" had been created by a Frenchman named Nicolas-Joseph Cugnot. But it was Karl Benz who is credited with the first "production" vehicle, which ran on gas, and gas-powered cars have dominated the market ever since. 
Cars represent different things to different people: freedom, status, recreation ... or, to those carrying a large car loan or putting money into a lemon,  a financial headache!  But to a certain minority, cars represent something else: a hobby, a skill and a body of knowledge. Maybe you're among this group, and pride yourself on understanding how your ride works, and being able to tinker with it yourself. If that's so, we've created a quiz for you. It's mostly on the mechanical workings of an automobile, but there's a little bit about history, brands and key figures, too. Good luck!
Joseph Clark / Digial Vision / GettyImages