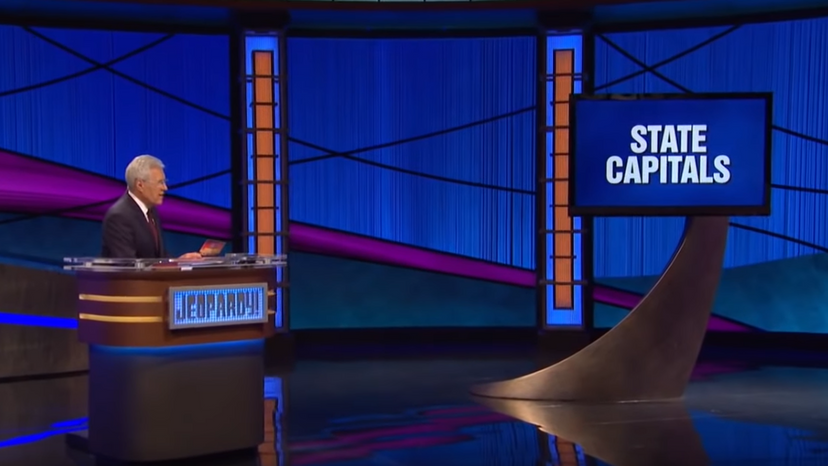 Image: NBC/ABC/Syndicated
About This Quiz
There have been only a few lasting game shows on American television, but Jeopardy! has become a mainstay for American viewers and for people around the world. What we're most familiar with is the syndicated version which began in 1984, with Alex Trebek as host and Johnny Gilbert as announcer.
Jeopardy! has won over 30 Daytime Emmys and a Peabody Award for the show's focus on knowledge.
So what is about Jeopardy! that has made people stick with the show after all these years? Even with the advent of the internet, which makes looking up trivia answers a lot easier, this game show is still quite popular.
It could be that everyday Americans can come on the show as contestants and test their smarts. By watching along, viewers can also feel just as smart--especially if they're able to answer a question that the contestants cannot. You don't have to be physically agile or daring, or physically attractive--you just have to have a good general knowledge of a variety of subjects. But if you do know a subject really well, you can show that off, too, by clearing a column. And you get to learn some things as you watch.
So here are this quiz's subjects: Happy New Year!; Famous British Actors; Caribbean Islands; American State Flowers; and Oh My Stars, It's Astrology.
There won't be any Daily Doubles or Final Jeopardy!, and there's no timer--unless you want to time yourself!
So get ready to answer the answer with a question! Good luck!