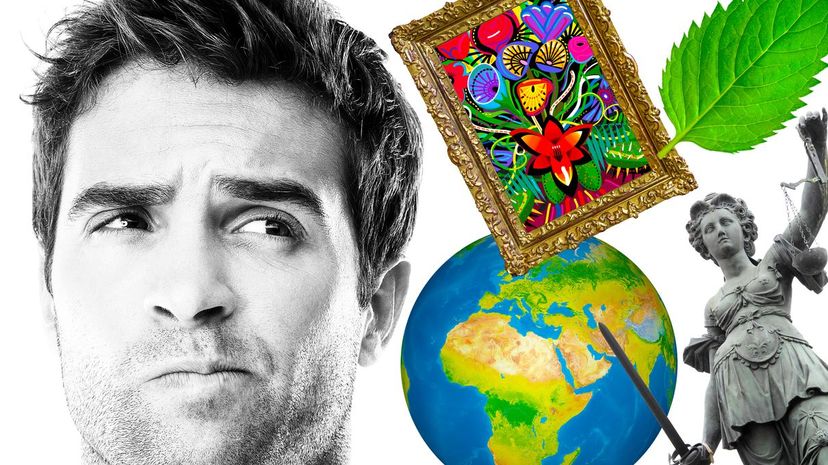 Image: kupicoo / arturbo / janrysavy / Lezh / Tomekbudujedomek / Charles Harker / E+ / Moment / Getty Images
About This Quiz
So you think you have what it takes to be the leader of the pack among your friends when it comes to general knowledge?
Do you pride yourself on your ability to remember obscure facts that you read many years ago, keeping them compartmentalized for the day you need to show your friends who's boss in a game of Trivial Pursuit? Well, why not challenge them to this general-knowledge quiz, one that will help show who truly is the king or queen of obscure facts?
So what can you expect in this quiz? Well, the range of general knowledge subjects we cover is vast. It includes a few of the following: sports, space, wars, music, movies, some math and a little bit of geography thrown in for good measure. It truly is a test of a full range of general-knowledge topics.
Luckily, you can take your time and eliminate those answers which are obvious red herrings. If you're still very stuck, use our useful clues that will put you on the right path quickly. So what are you waiting for? Show your friends that you truly are the best when it comes to knowing a range of facts about many different subjects.
Good luck!
kupicoo / arturbo / janrysavy / Lezh / Tomekbudujedomek / Charles Harker / E+ / Moment / Getty Images