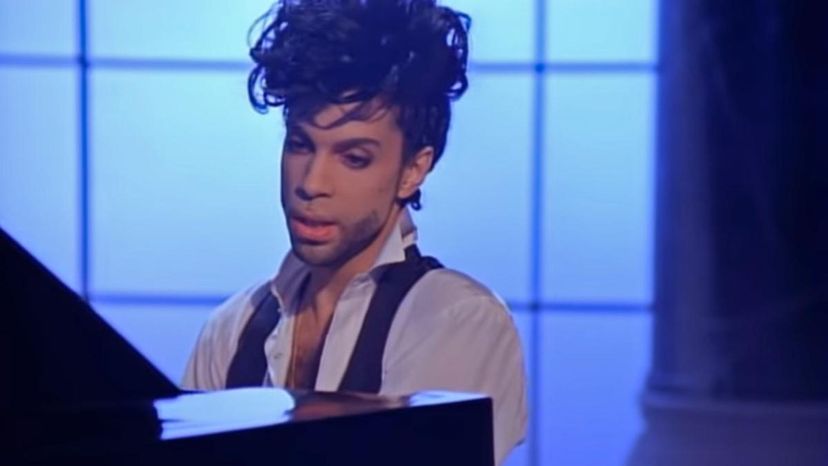 Image: Paisley Park‎, ‎Warner Bros. via youtube
About This Quiz
Before Lady Gaga and after Elton John, there was one artist who consistently pushed the envelope while wearing avant-garde fashion and performing memorable tunes: Prince. 
He was born in 1958 in Minnesota. Prince's parents were already involved in the music scene - his father, John L. Nelson, was a jazz musician, and his mother, Mattie Shaw, was a jazz singer - and they helped him get early exposure. He released his first album at the age of 20 and became known for his raw, sensual lyrics.  In 1985 he became an Academy Award winner: "Purple Rain" was his film debut, and it earned him many awards and accolades. 
As the entity that was Prince became larger than life, he started to face troubles, including a name change: after having disputes with his recording label, he legally changed his name to a symbol so he could sign with a new label and release singles at the pace that he was requiring.  On April 21, 2016, Prince suddenly passed away in his Minnesota home at the age of 57.  
So do you think you can remember the lyrics to some of Prince's songs?  Throw on that raspberry beret, rev up your little red Corvette, and head on out to the Grafitti Bridge!
Paisley Park‎, ‎Warner Bros. via youtube