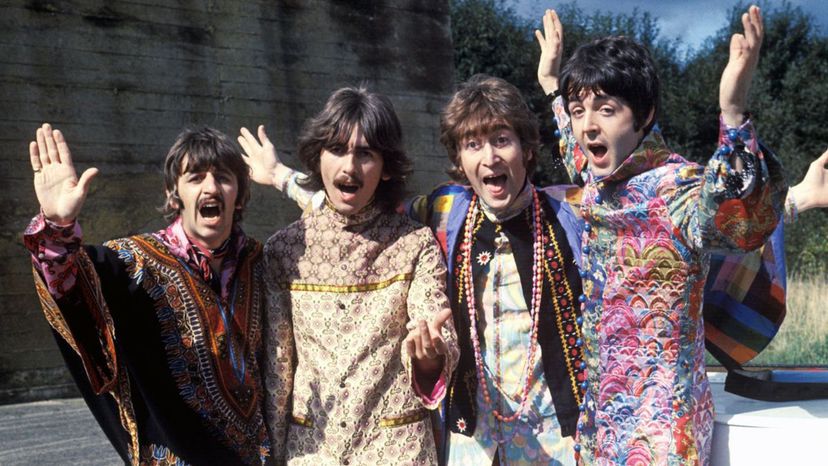 Image: Parlophone Music Sweden via Wiki Commons
About This Quiz
The Beatles, also known as the Fab Four, rocked the whole world with their music, their artistic style and of course the messages in their songs. Do you know most of them?
It's no secret that the 1960s was a good decade for music, and it was just the right age and ripe era for a group like like Beatles to come out of the scene. Starting from their humble musical beginnings in Liverpool, the four bandmates burst out into the musical scene with great songs that reflected the sentiments of the era.
When the Beatles came out in the early 1960s, it was mostly John Lennon and Paul McCartney who wrote many songs, sang most of the tunes and arranged lots of songs. But of course other bandmates like George Harrison and Ringo Starr also had their stellar contributions as their musical careers progressed. 
And what a progression it was! Starting out as a light rock and roll band with catchy pop tunes, the Fab Four also came out with many thought-provoking songs and experimented on many kinds of musical arrangements. This dedication to their craft was very evident, even until the band eventually decided to go their separate ways.
But still, many decades later, their music and lyrics still make us ponder, make us think of being human, and make us snap our fingers as we are reminded of fun times. So, do you think you can sing along with these tunes? Fill in the blanks of the missing words, and let us take you down, 'cause we're going to... a cool Fab Four lyrics quiz! 
Let's rock!
Parlophone Music Sweden via Wiki Commons