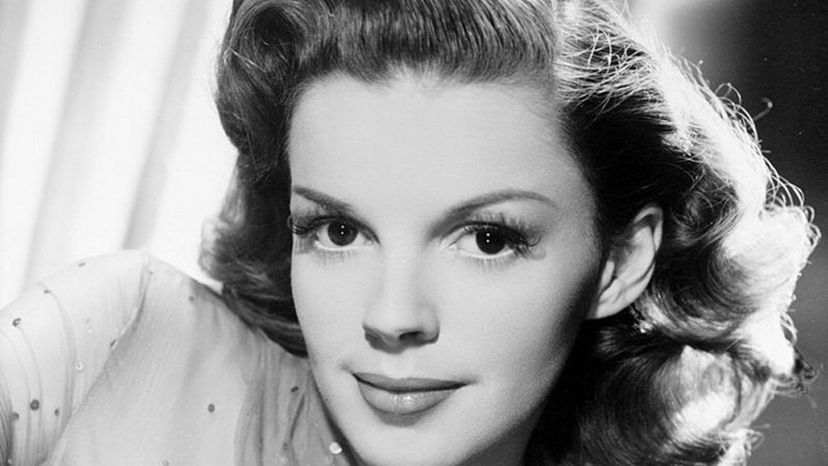 Image: Wiki Commons by Eric Carpenter for Metro-Goldwyn-Mayer
About This Quiz
Judy Garland. Just her name alone spells wonder, mystery, and expresses musicality, a reminder of the '30s and '40s fun. 
To the early formations of the gay community, she has become such an idol that they identified much with her glamor and game. She is indeed a positive icon to a community besieged by negativity. And it's interesting to note that even her daughter, Liza Minnelli, also held - and still holds - that similar iconic statue in the LGBT community of today.
To those who unfortunately grew up during the time of the Second World War, Judy Garland's crisp songs surfaced as inspirational messages that reminded soldiers of a touch of home and introduced the world to wholesome touches of Americana culture. Everybody loved the girl next door who could sing like a pro.
Movie musical fans out there are also eyeing Ms. Judy Garland as an iconic performer who belted out tunes with her powerful vocal range while dancing and acting in movies with early Hollywood legends. In fact, she is a Hollywood legend herself, having appeared in very notable films that continue to inspire generations, such as "A Star is Born" and, of course, the timeless tale of "The Wizard of Oz."
Even though she was only here on earth for less than 50 years, her time was well spent for her creations and legacy will truly thrive beyond her lifetime. And the biggest legacy is her collection of songs.
Do you think you can sing along to these great tunes performed by Judy Garland? Take a look and see if you can hum and tap to them. Have fun!
Wiki Commons by Eric Carpenter for Metro-Goldwyn-Mayer