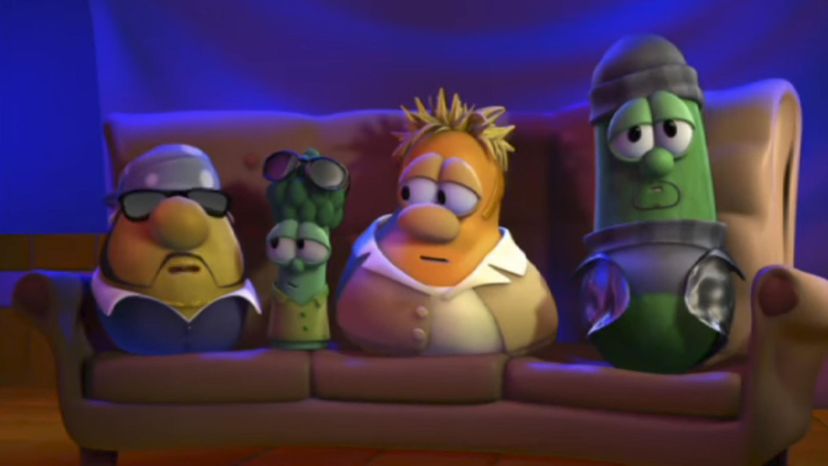 Image: Qubo, TBN, Smile of a Child
About This Quiz
"VeggieTales" is a Christian cartoon that uses fun songs and lyrics to convey popular religious stories.  This popular series first premiered in 1993 as a straight-to-video release, but it has since gone on to be developed into full-length movies, multiple television shows, a stage production, video games, and even books. The premise behind the show involves stories being told by a group of recurring fruit and vegetable characters who live together on a kitchen countertop. Popular characters include Larry the Cucumber, Bob the Tomato, Pa Grape, and the French Peas. Do you remember enough about the show to ace this quiz?

Christian moral themes are seen throughout the show. Biblical values and lessons are present throughout the stories and they're told by utilizing catchy tunes and lyrics that appeal to kids. Popular "VeggieTales" songs include The Hairbrush Song, Belly Button, His Cheeseburger, and The Water Buffalo Song. Did you sing along with the characters in "VeggieTales" as they told their stories of morals? Did you grow up wondering what it would be like to have a water buffalo as a pet, or why veggies and fruits don't have belly buttons? Then this quiz is for you.

Let's find out if you can complete these "VeggieTales" lyrics. 
Qubo, TBN, Smile of a Child