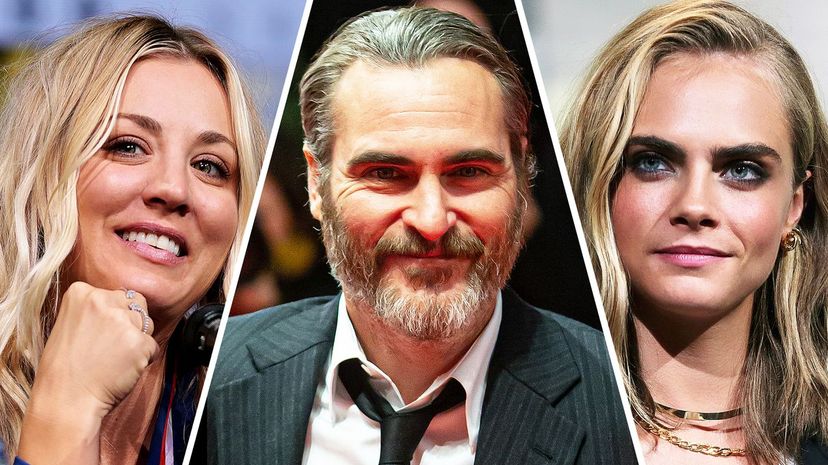 Image: Wiki Commons by Gage Skidmore & Harald Krichel
About This Quiz
We've seen J-Lo, K-Stew and ScarJo. There's been Kimye, Brangelina and Bennifer. 
Maybe the reason we're so obsessed with abbreviating celeb names and the names of celeb couples is that some of them are so darn hard to spell. Have you ever tried texting a friend about a new Arnold Schwarzenegger movie? Forget it! What about discussing Milo Ventimiglia with your coworkers? We can't spell or pronounce that one without difficulty. And don't forget Hollywood's big Ferrell versus Farrell versus Pharell debate! Technically, they're all right, but each belongs to a different guy.
Spelling can be hard for even the best spellers among us. What purpose does the "g" in Cara Delevingne serve, except to stump us? Is it Matthew McConaughey or Matthew McConohay? Does Zoey (or is it Zooey) Deschanel have one "o" or two? Ugh, these are the things we lose sleep over at night! OK, not really, but we're trying to hype up our quiz here.
What kind of celeb speller are you? Can you spell ScarJo's complete name ... and correctly? Can you decipher if Quentin is a Tarentino or a Tarantino? Put your spelling prowess to work in this celebrity-based "spelling bee" with some of Hollywood's trickiest names. We think you'll do just Fiennes ... or is it "fine"?
Wiki Commons by Gage Skidmore & Harald Krichel