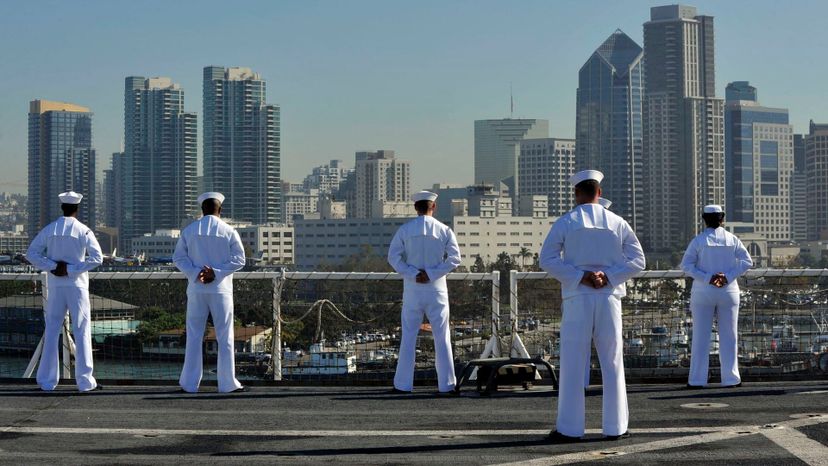 Image: Stocktrek Images/Stocktrek Images/Getty Images
About This Quiz
As the Village People said, "In the navy, yes you can sail the seven seas. In the navy, come on protect the motherland!"
The United States has one of the world's largest navies, and this helps to exert its presence as a world superpower. As an armed force, a navy is an essential part of any country and has been since brave seafarers started to head out from Europe to help colonize the world.
But what exactly does the United States Navy possess in terms of naval strike power?
Well, they have around 415 ships, not the most in the world but certainly the most sophisticated. This includes an impressive 20 aircraft carriers, around 65 submarines, and 65 destroyers. That's a lot of firepower, especially from the aircraft carriers used since World War II, when the US learned the power of having a floating airforce to attack your enemy with. 
In contrast, the naval forces of Russia and China each only have one aircraft carrier!
So now that you know a little more about the United States Navy do you think you would be able to identify and understand the very specific lingo used on ships each day?
You have 7 minutes to complete this quiz!
Good luck!
Stocktrek Images/Stocktrek Images/Getty Images