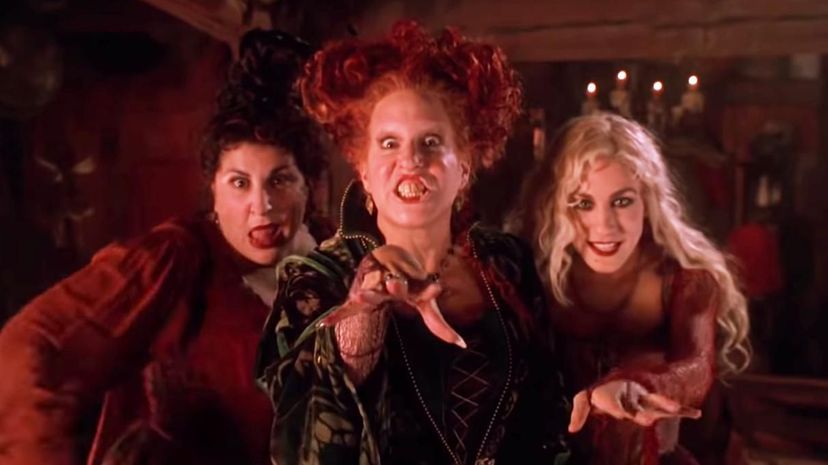 Image: Walt Disney Pictures
About This Quiz
Forget double, bubble, toil and trouble! The Sanderson sisters prove that trouble comes in three. Now awakened after a 300-year long nap, you must try to send them back to the place Winifred considers lovely. Do you have what it takes to work a little "Hocus Pocus" style magic and defeat them? 
It's All Hallows' Eve, and you've tried to impress someone by lighting the black flame candle. Now that you've unleashed evil into Salem's celebrations, it's your job to defeat them. Make sure you respond to each question with a pure heart. The sisters can smell children and dishonesty! Once you face off with Winifred, Sarah and Mary, you'll find out if you have the same kind of smarts as Max.
When Disney released "Hocus Pocus" in 1993, it may not have been a box office hit, but it's become the definitive movie of the season. No Halloween is complete without watching the film at least 13 times. You probably know every line, but do you know enough to defeat the sisters when you're the one in the hot seat? Grab a broom and a lighter, and find out if you can overcome them. Cast your spell and see how you do!