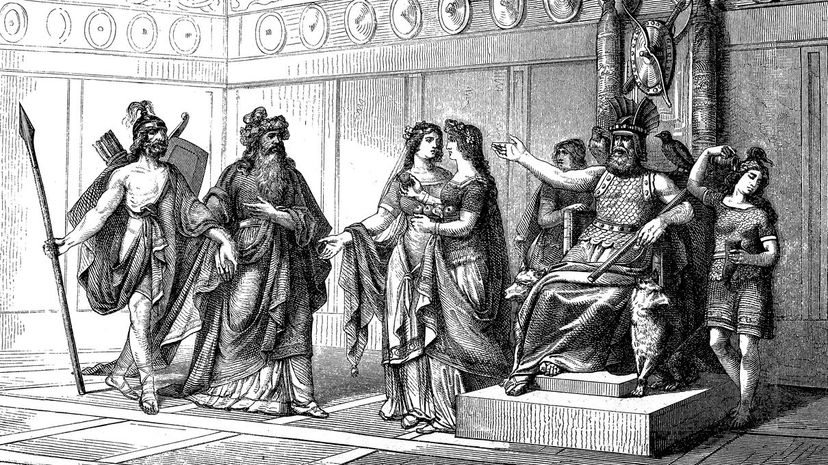 Image: Nastasic/DigitalVision Vectors/Getty Images
About This Quiz
The Viking Age was a splendid time for those who are into the violent nature associated with raiding, pillaging, drinking mead and sailing the open seas. Of course, these traits did not mean the Vikings of Scandinavia were uncivilized. No, quite contrary to that, the Norsemen had a very detailed set of beliefs describing their views of the world around them. 
Today, these views make up the canons of Norse mythology, and the tales presented give a glimpse of how the Vikings understood themselves against the backdrop of the ever-growing world around them. How well do you know these mythological tales and followings of the Nordic people? This quiz will give you the chance to find out. 
Our understanding of the tales associated with Norse mythology comes from the poetic Eddas and sagas of the Vikings and their ancestors, which was shaped over the course of centuries, and even after the rise of Christianity, Icelandic scholars continued to record the beliefs of the heathens who came before them. Therefore, we have a vast range of text, describing how the inhabitants of Scandinavia saw the universe, to pull knowledge from.
From the stories of creation to the ultimate destruction of everything in the cosmos, this quiz will give you the chance to reflect on the most important parts of Norse mythology, so send your prayers to the gods and get ready for the ultimate battle against the difficult questions we send your way. 
Nastasic/DigitalVision Vectors/Getty Images