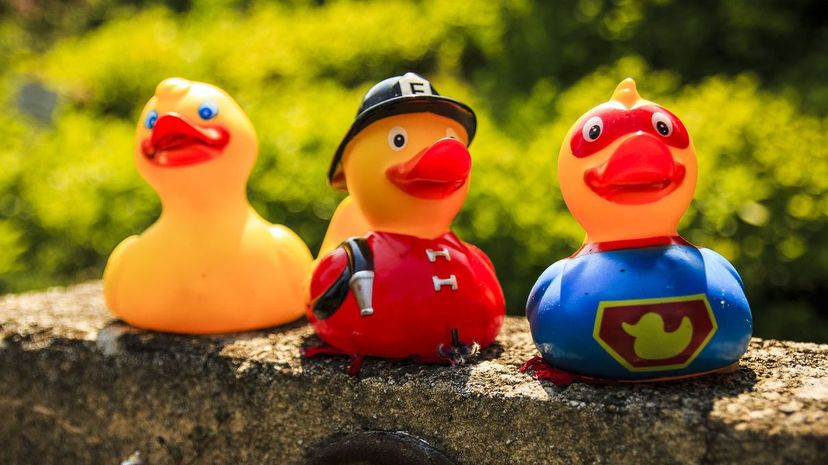 Image: Pixabay by Tommy_Rau
About This Quiz
For you, a rubber ducky may hold nostalgic value. There was nothing like playing with these little floaters in your bath, well after the bubbles disappeared. While you may be used to the simple yellow duckies with orange beaks, there are so many more out there that have flooded the market. As a matter of fact, rubber duckies are so popular they even have their own day. That's right, on Jan. 18, we celebrate national rubber ducky day. 
What better way to celebrate the little guys than to highlight some of the best careers they've had over the years? Yes, we understand that rubber duckies have really just one job: float, but these amazing creatures don't just squeak by on their good looks. There are construction quackers, football players, fireduckies and even nurses. Each rubber ducky seems to come with its own personality and shows us that even these little plastic/rubber toys can be collectibles. 
If you have a strong love for rubber duckies, you probably have a small (or large) collection of your own, but do you know what each of them does? Take this quiz to see if you can quack the ducky code and figure out what these ducks do for a living.