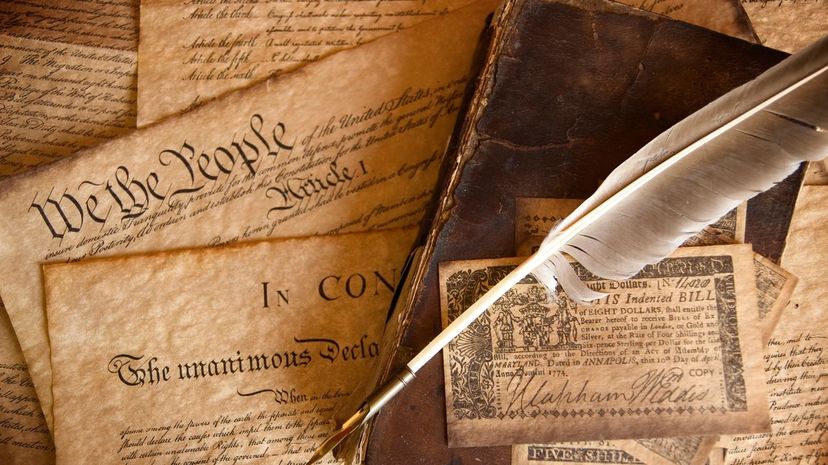 Image: rdegrie / E+ / Getty Images
About This Quiz
The United States Constitution could very easily not have come into being, at least not for all thirteen colonies. Though allies in the revolution, the states were hardly friendly, each with its own currency, culture, and debts. This last item was one of the most significant reasons why the wealthier states were hesitant about joining the union. Between that and disagreements over slavery, not all the representatives at the constitutional convention were even willing to sign their names to the final work product.
Once created, the constitution went through further changes, first with The Bill of Rights, and then with a succession of amendments over the centuries, further expanding and defining the shape of rights. Part of these changes are owed to historical events like the Civil War, but another element that played a role was the changing meaning of language. With the rise of mathematics in the 1800s, English began to be codified more rigidly, double negatives were suddenly frowned on and specificity was key in all things. More than a hundred years later, we use this evolved version of the language to interpret words written in the 1700s by men who might not recognize much of our society as being theirs were they to see it.
The U.S. Constitution is one of the most important documents in history. Though it is "just a piece of paper," its influence is so far-reaching, knowing about it is an essential civic responsibility. Test your constitutional knowledge with this quiz!
rdegrie / E+ / Getty Images