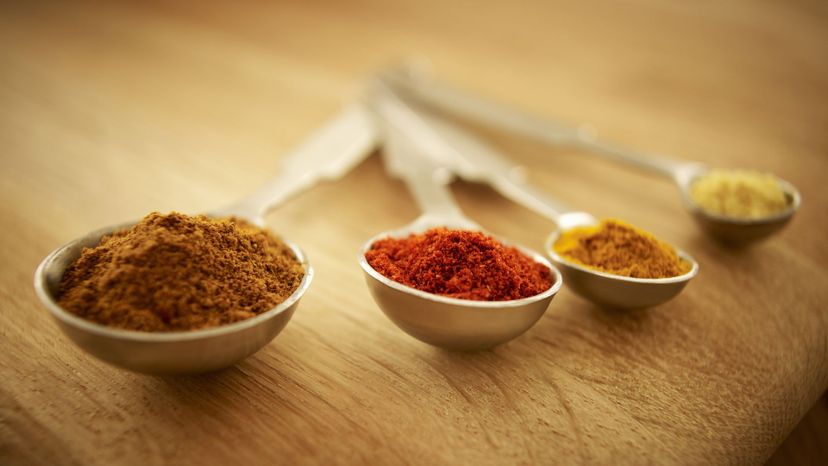 Image: Adam Gault / OJO Images / Getty Images
About This Quiz
Recipes consist of various types of ingredients that are stirred, fried and put together to create a flavorful dish. Some recipes call for a long list of ingredients, while others only need fewer than five ingredients. Today, we're taking a look at 40 everyday recipes that you're probably familiar with. We'll give you the photo and a brief description of the ingredients, and all you have to do is tell us which ingredient is missing.

Various cultures use different types of vegetables, proteins, and seasonings to create hearty meals. For example, you're probably familiar with fajitas, spaghetti and meatballs, and a classic hamburger recipe. While these types of meals vary in origin, they can be simply prepared with a minimal amount of ingredients. Other recipes, like a gumbo, lasagna or jambalaya require an extensive amount of ingredients. Some ingredients are also exotic and hard to find, such as saffron and rose petals. Not to worry though; most of the ingredients in these common recipes are easy to find, while some are probably already in your kitchen.

But not all of the common recipes in this quiz are savory. Some are actually sweet, like cornbread, while others are classic desserts. These include key lime pie, s'mores and a cobbler, which can be enhanced with fruit like blueberries and peaches.

Whether you're a chef or a beginner in the kitchen, test your food knowledge now by taking this recipe quiz!









Adam Gault / OJO Images / Getty Images