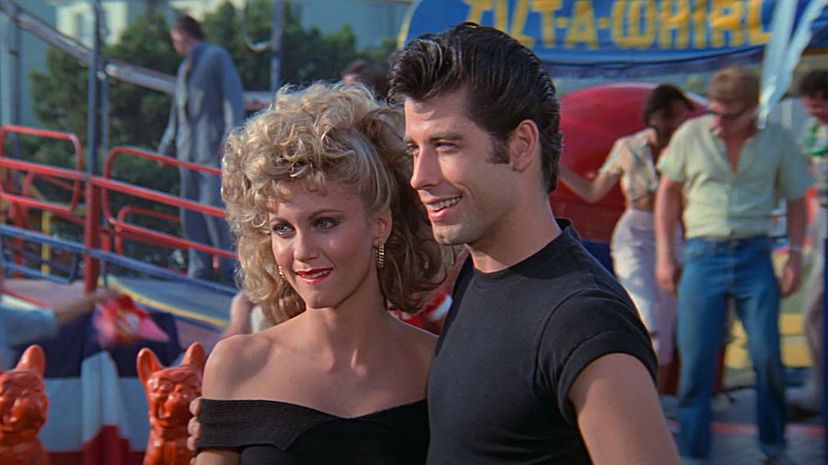 Image: Paramount Pictures/ Allan Carr Productions/ Robert Stigwood Organization/ Polydor Records
About This Quiz
When "Grease" hit theaters in 1978, producers knew they had a hit on their hands. Fresh off the heels of the success of "Saturday Night Fever," John Travolta took center stage in one of the decade's most memorable films. Starring alongside Olivia Newton-John, his powerful performance as Danny once again put him in the category of heartthrob. 
Whether you've seen "Grease" once or 100 times, there's a good chance you remember some of the most film's zaniest lines and lyrics. Do you know it well enough to correctly fill in 35 missing blanks, though? As you go through this quiz, you'll get the chance to prove that you're the biggest "Grease" fan out there. All you have to do is correctly fill in the word from the lyric or quote that we've left out. 
Once you read each of our questions, take a moment to say the quote out loud. Or, even better — burst into song like the movie's most beloved characters. Will you be able to fly through them like you're a member of the Pink Ladies, or will you have to make a date with a streaming service and watch it again? Rev up your engines and go! Let's see how well you do. 
Paramount Pictures/ Allan Carr Productions/ Robert Stigwood Organization/ Polydor Records