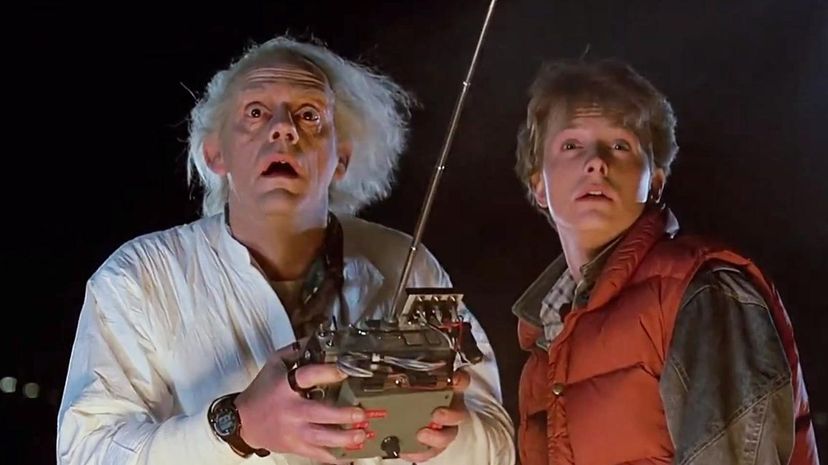 Image: Universal Pictures/Amblin Entertainment
About This Quiz
It's been 35 years since we met Marty McFly ... or has it been 65 years? Guess it depends on whether you're talking about the release date of the first "Back to the Future" or the year 1955, where McFly eventually found himself! 
It's not even really fair to call "Back to the Future" a movie, is it? What it was, when it was released in 1985 (that year's highest-grossing film, by the way) was a cultural phenomenon. In the years that followed, two additional movies featuring Michael J. Fox and Christopher Lloyd were released, a ride at Universal Studios Florida was built, and we were inundated with movie memorabilia, from toys to T-shirts. Since a co-producer of the original film, Bob Gale, has said there will never be a "Back to the Future" reboot, we suppose we'll just have to live in the past to get our ... "future" fix. (Yeah, it's confusing to us, too.)
Are you the ultimate "Back to the Future" fan? Would you gladly hop in that DeLorean and travel back in time? (We might, but this time with better hair and a little more common sense.) Challenge yourself with this quiz of movie quotes, packed with 1.21 gigawatts of fun!