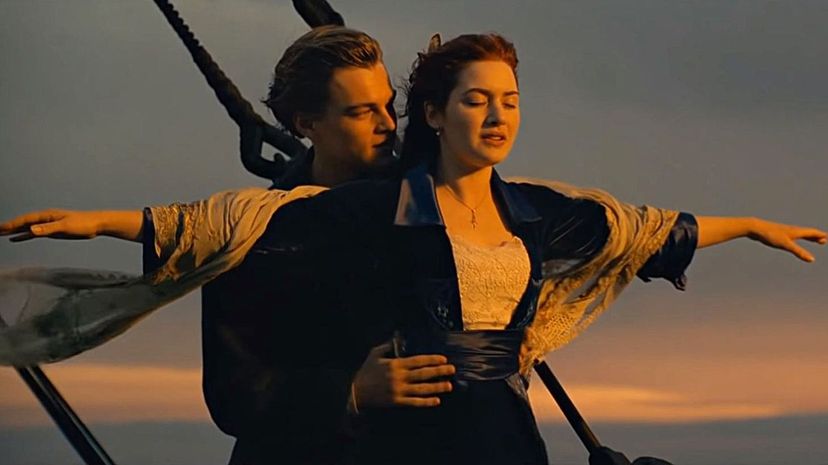 Image: Paramount Pictures/ 20th Century Fox/ Lightstorm Entertainment
About This Quiz
The sinking of the RMS Titanic in April of 1912 has inspired many books and films, but none of them have been bigger than James Cameron's "Titanic." With a $200 million budget, Cameron turned the tragedy into a box office hit that's earned over $2 billion! 
Since 1997, Jack and Rose's romantic tale has been making us ugly cry. It's also made us watch the film over and over again. But have you seen it enough times to know the biggest lines from it? During this quiz, you'll get the chance to flex your "Titanic" muscles and complete the quotes the way you think they are delivered in the film. Will you get them all right, or will you adopt Ruth's personality and put words in Rose's mouth? 
When you read each question, let your mind wander back to the film's historic set. Remember Jack and Rose's adventure, and honor his memory by choosing the answer that you think was actually uttered during the movie. Do you know each line well enough to get them all right? Or will you need to watch "Titanic" another dozen times to study? No matter which way it goes, we know that you'll go on, just like Rose, and that you'll always carry Jack in your memory, too. 
Paramount Pictures/ 20th Century Fox/ Lightstorm Entertainment