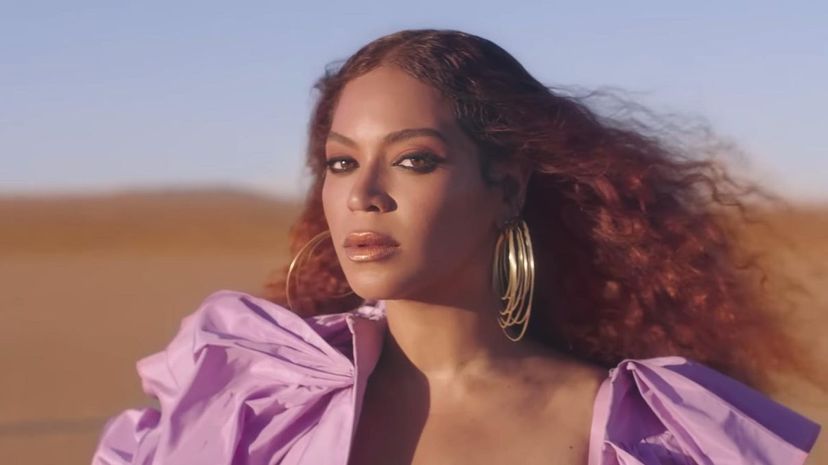 Image: Walt Disney
About This Quiz
She sat at the helm of one of the greatest girl groups of all time. She has 23 Grammys and 70 nominations, making her the Grammys' most-nominated female artist, and is the most-awarded artist at the MTV Video Music Awards, BET Awards, Billboard Awards and Soul Train Awards. She acts. She dances. She sings. She created an alter ego (Sasha Fierce). She got "bootylicious" added to the Oxford English Dictionary. She has performed for sitting presidents and Super Bowl fans — all while maintaining a marriage to rapper and business mogul Jay-Z and giving birth to their three children. 
Is there anything Beyoncé can't do?
The lyrics of her songs also speak to her sass and indomitable fierceness. Phrases like "How you gonna upgrade me? What's higher than No. 1?" and "Imma keep runnin' 'cause a winner don't quit on themselves" show where the songstress' head's at. "There's nothing not to love about me, I'm lovely" and, our favorite, "I sneezed on the beat and the beat got sicker," elevate Mrs. Knowles-Carter to the upper stratosphere of fame. It's what fuels her fans, the Beyhive, and not for nothing, this quiz!
So, go on and show us that you know your A, Bey, Cs! Can you finish these song lyrics from some of Beyoncé's best-loved hits? Here's your "Green Light": "Work It Out!"