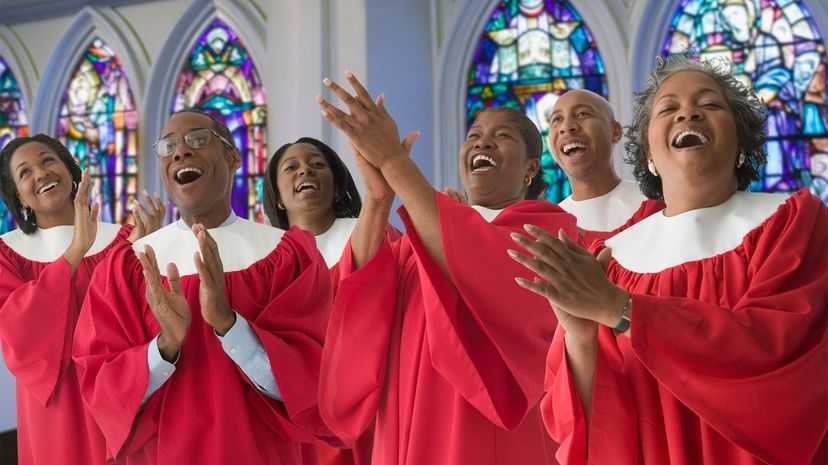 Image: Jose Luis Pelaez Inc./DigitalVision/Getty Images
About This Quiz
Sometimes, when many of us are going through some sort of trial or turbulent time in our lives (or even good times) we turn to religion for hope and some sense of guidance. Many can do with only prayer, but sometimes, a little more is needed. Why not add a beat to it?

Worship songs are known for their powerful, positive messages. Many swear by them and say they found the strength necessary to keep on going after listening to one of these songs. Christian worship songs are not only for Christians, they're for everyone looking for a little piece of strength. These songs are typically loaded with messages of faith, hope and light.

At the end of the day, people's lives are surrounded with music. Whether that be through their phones, TV, radio, the background music of video games, or even shopping stores, if you pay close attention, you'll notice that music is truly all around us at all times. This presents itself as an opportunity in North American culture for people to sing together outside the church.

Are you a fan of these songs? Or do you know of a good few ones? We've put together a list of Christian worship songs to test your knowledge. Do you think you can finish the lyrics? Test your knowledge and find out!

Jose Luis Pelaez Inc./DigitalVision/Getty Images