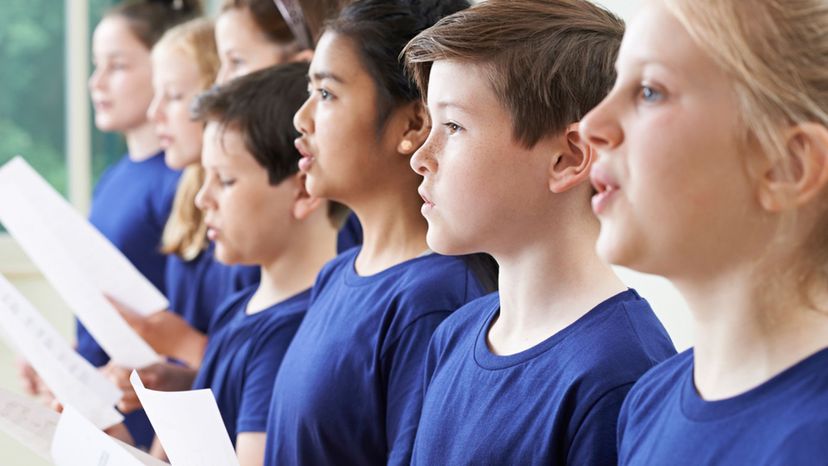 Image: shutterstock
About This Quiz
Were you the kid that not only stood tall in the front pew at church singing your favorite songs on Sunday mornings? Did you spend hours practicing each of the songs you learned at home? If this sounds like you, then you will probably love this quiz. Let's get started to find out how many of these Sunday School ditties you remember.
Whether you were a kid who loved to sing Sunday School songs or a Sunday School teacher who enjoys teaching children the Sunday School classics, this quiz is for you. Most of us remember these standard Sunday School tunes, even if we didn't spend much time in church. Most Sunday School songs send a message of hope and joy.

Many of our most favorite Sunday School songs are named after their most popular lines. For instance, I've got the joy, joy, joy, joy down in my heart are some of the most recognizable lyrics of the song "I've got the joy." But, if this was one of your favorite Sunday School songs, you probably called it... I've got the joy, joy, joy, joy, down in my heart. After all, kids tend to call it like they see it.
How well will you do on this Sunday School songs quiz? Let's find out.