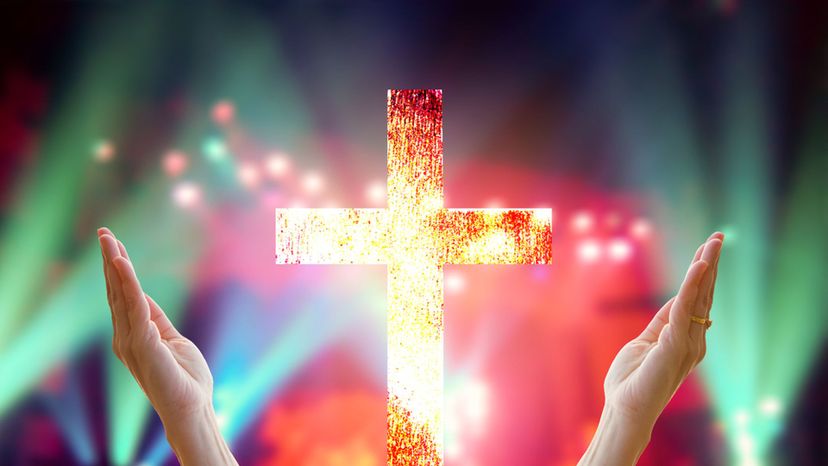 Image: Shutterstock
About This Quiz
Do you remember these worship ditty bits: "Jesus loves me this I know, for the Bible tells me so"; "Mine eyes have seen the glory of the coming of the Lord. He is trampling out the vintage where the grapes of wrath are stored"? Probably not since baby Bible school have you had these choruses beat repeatedly onto your little eardrums over and over again. Well, guess what!? They're back! 
Take this worship song quiz and pass with flying colors. By now, these simple melodies are so ingrained in the brain that you'll be able to complete the chorus lines with no problem. And for those of you who've never heard of these songs, this worthwhile task will be difficult, but not impossible. Learn the tunes that Christian congregations all over bop to in honor of the Savior Jesus.
But you didn't think there'd only be simple holy jingles selected for this rhythmic occasion? No, indeed. There are some tough choruses to finish in this quiz, but the hints provided should help as you groove along. There are some Bible verses provided to suggest possible sources of inspiration for these songs, most of which were written many years ago but still resonate through the church halls of today.
Scroll on, and sway to the rhythms you'll surely recall while conquering this psalmodic adventure in no time!