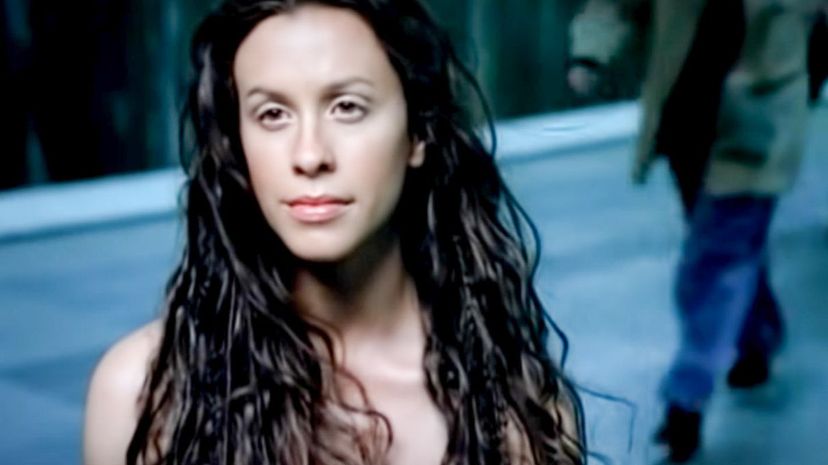 Image: Warner Music Group
About This Quiz
Alanis Morissette kind of had two careers in music that not a lot of fans know about. In the early 1990s Morissette, then going just by the name Alanis, was very much into the world of bubblegum pop music and could have easily traded places with Paula Abdul or Debbie Gibson. It was only years later when she released the album "Jagged Little Pill" that fans got a look at the raw and unfiltered Alanis Morissette that would make her a world-renowned talent with 33 million albums sold.
"You Oughta Know" was the song that exploded with catchy yet angry lyrics and an aggressive sound that people fell in love with. She switched up her style and sound in songs like "Ironic" and "Hand in My Pocket" covering a range from hard rock to more catchy pop songs. The mix was something fans loved and the album charted all around the world. Every single seemed to be one of those unforgettable songs of the era. Who can hear "You Learn" today and not want to sing along?
Morissette has released nine studio albums to date and is still a musical icon, being the first female artist in Canada to ever top the Billboard charts. If you're a diehard fan, then you oughta know how to finish these lyrics. Take the quiz and show your stuff!