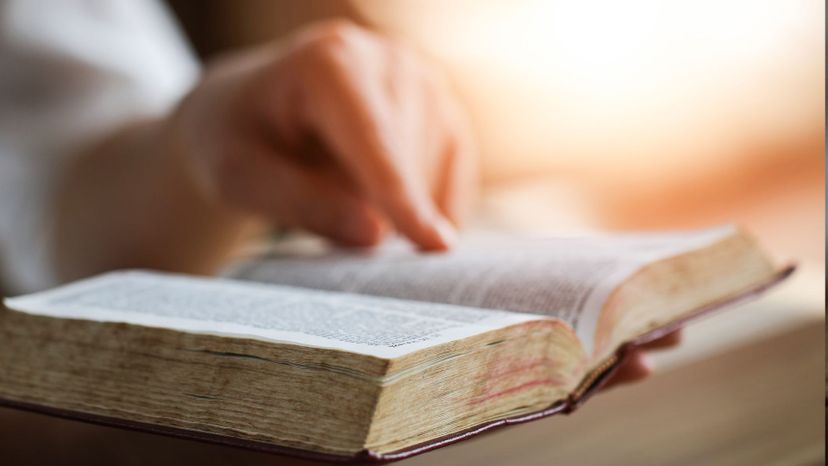 Image: krisanapong detraphiphat/Moment/Getty Images
About This Quiz
Yes ... John 3:16 is somewhere on this test about basic Bible verses. What would a basic Bible verse test be without that super famous verse? Test your knowledge of John's catchy phrases and more on this verse quiz with just one catch: We don't give you the verse source before the answer, just the words that precede the requested info.
Don't worry, you're given lots of contextual bits to decide a superb final answer. By the time you're expected to trigger your guess, you'll be given enough Bible-speak to determine the author, talker or even the biblical book. In this quiz, the Apostle Paul scolds errant early believers, King Solomon pontificates life lessons, King David lectures the Israelites and Jesus speaks to all who would lend an ear. No need to struggle with Bible book, chapter and verse knowledge, we award you with that intel whether you falter a bit or rise to the verse-guessing occasion. Most of the selections you'll spar with are more about noble Christian ideals and less about actual biblical events. Chew on what Jesus said, and worry less about what he did. 
Get the point? Good, now get to versin'!