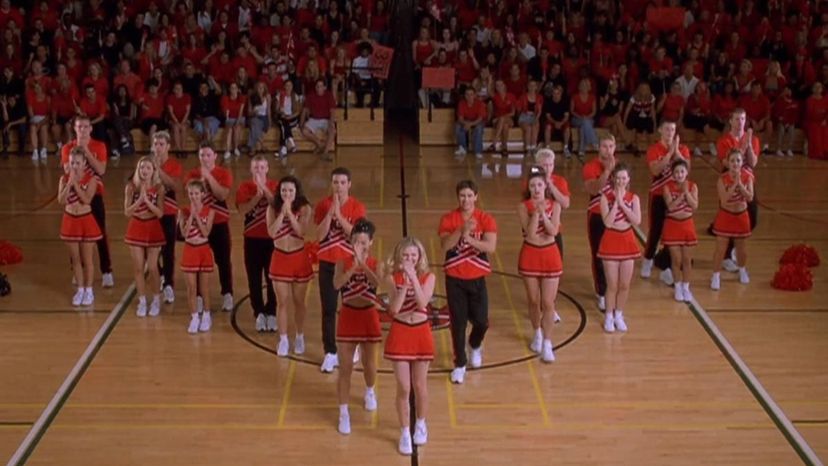 Image: Beacon Pictures via youtube
About This Quiz
The romcoms of the late 1990s and early 2000s were some of the most iconic and popular films of the day. Movies about high schoolers were all the rage, and people came out in droves to watch movies like "Clueless," "10 Things I Hate About You," and the iconic classic "Bring It On." This movie gave America cheer fever and has been playing on repeat on various TV channels for 20 years. 
Released in 2000, this movie is endlessly quotable. From "spirit fingers" to "the loser sneeze," this film about the rivalry between the cheerleading squads of two California high schools has been endlessly referenced in pop culture. It also featured some of Hollywood's biggest stars. It has spawned several direct-to-video sequels over the years, which have next to none of the original cast, and a stage musical that made it briefly to Broadway in 2012. The musical has lyrics by Lin-Manuel Miranda, of "Hamilton" fame. 
Do you think you are ready to be captain of the cheer squad? How much do you really know about this film that critic Roger Ebert called "the Citizen Kane of cheerleader movies"? See how much you know about this American teen cheerleading comedy film with this high flying and flexible quiz! 
Beacon Pictures via youtube