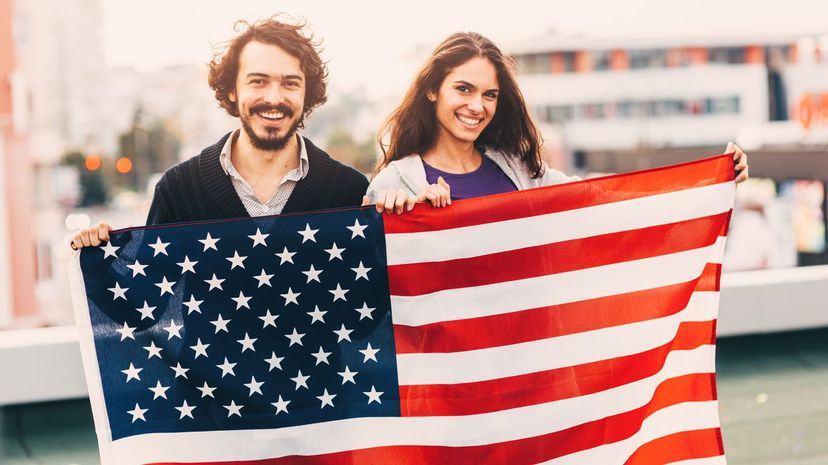 Image: filadendron/E+/Getty Images
About This Quiz
Anyone 18 and older who has lived in America for at least five years can become a U.S. citizen. You just have to be able to understand basic English, know the basics about the country and complete all the necessary steps. One of the steps is an interview that consists of an English and civics test. You will need to know about the U.S. Constitution, the Declaration of Independence, "The Star-Spangled Banner," America's wars, America's people and America's government. 
Knowing who the first president of the United States was or what the significance of July Fourth is might sound easy, but if you're not from America, it's a lot of information to learn. Do you know the first president of any other country? Do you know what day Canadian or Mexican Independence Day is? Luckily for you, you only need to know American civics for this quiz, but even if you were born and raised in America, it doesn't mean this is going to be a breeze. 
Can you remember when the U.S. Constitution or Declaration of Independence was written? Do you know when they were ratified? Who wrote them and why they were needed? The most American of Americans can easily answer all of these questions. How will you do? Put your knowledge of America to the test.
filadendron/E+/Getty Images