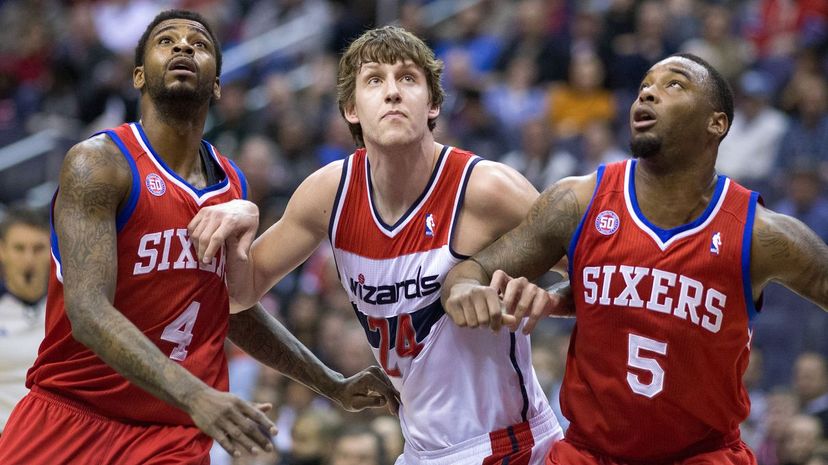 Image: Keith Allison via WikiCommons
About This Quiz
It's hard to imagine that basketball started with the simple goal of putting a ball into a basket, a literal basket. Looking at the sport today, the original rules of the game make it seem like an ancient practice, played by some distant dynasty, where only the most privileged members of society could take part. Maybe there is some truth in that, but it's certainly not the way that basketball is played today. 
In the current era, basketball has become a cultural phenomenon marked by full-court sprints and highflying actions. Its popularity is mostly predicated on how many points each team can score as players fire away at the basket throughout the game. No league better exemplifies this than the NBA, but there is plenty of action at different levels to keep participants involved and fans entertained. 
How familiar are you with the sport known as basketball? From the positions on the court to the way statistics are determined, can you score on every question we throw your way? Be careful, though, because not knowing the rules might just be your downfall. 
If you're ready to give this quiz your best shot, jump in and see if you're more of a 3-and-d player or an all-time great. 
Keith Allison via WikiCommons