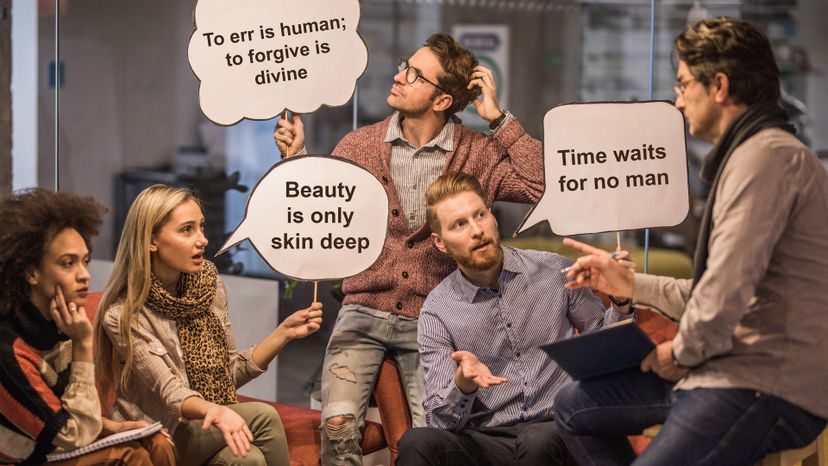 Image: Skynesher / E+ / Getty Images
About This Quiz
Now's the time to test your old adage know-how. Old sayings are the moral reinforcements of a civilized society. These phrases are meant to be easy to memorize and pass on to later generations. Were you fortunate enough to catch wind of these sayings in your lifetime? Are you wise enough to spread these wise words?
Aphorisms are brief statements that express epic life ideals regarding health, wealth, personal conduct and interpersonal relationships. "Early to bed, early to rise...," "All that glitters..." and "Birds of a feather..." start off several of the more common aphorisms. Greek physician Hippocrates was the first to use the word "aphorism" in his book "The Aphorisms of Hippocrates." Hippocrates was dubbed the "Father of Medicine" for a reason. So it befits you to get better acquainted with these common phrases. But not all of these expressions are meant to do good. We've slipped in a few trickster types in this quiz for good measure. Words to live by come in all forms. How many can you spot?
Conquer this common phrases drill and see if you are the master teacher that others seek. Go seek and find out now!
Skynesher / E+ / Getty Images