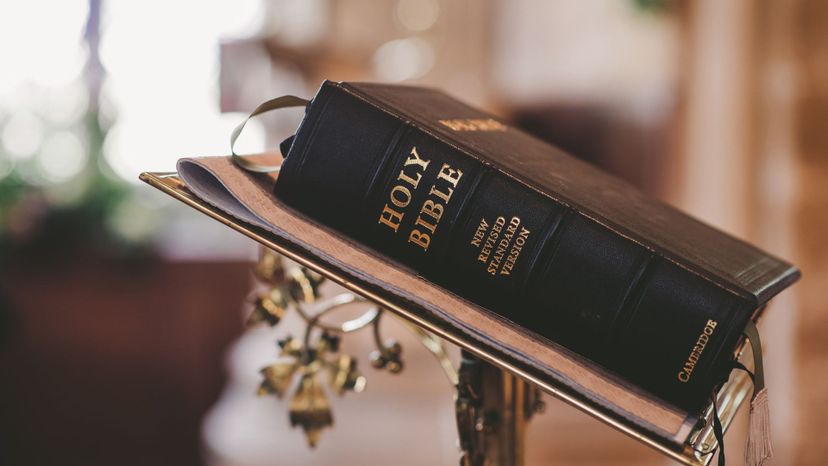 Image: Pexels
About This Quiz
Even if you are not a Christian, there is no denying that the Bible is an incredible book. Why? Well, just think about it. Many parts of it were written thousands of years ago. There are not many ancient manuscripts like it in the world are there? And if you are a believer, then it is the word of God, given down to man to help instruct, rebuke, teach, guide and so much more. 

And its impact on the world cannot ever be underestimated. In 2007, Time Magazine wrote that the Bible "has done more to shape literature, history, entertainment, and culture than any book ever written. Its influence on world history is unparalleled, and shows no signs of abating." Still today, more than 100 million Bibles are bought each year, something that no other book can boast. The catalyst for this incredible story has the printing press to thank. No doubt the Gutenberg Bible, the first book to be mass printed in the 1400s, was the catalyst that continues today. 
But enough about the history of the Bible, this is a quiz about what you will find in it. Just how much do you know about the "Good Book"? This quiz will seriously put you to the test!
Good luck!