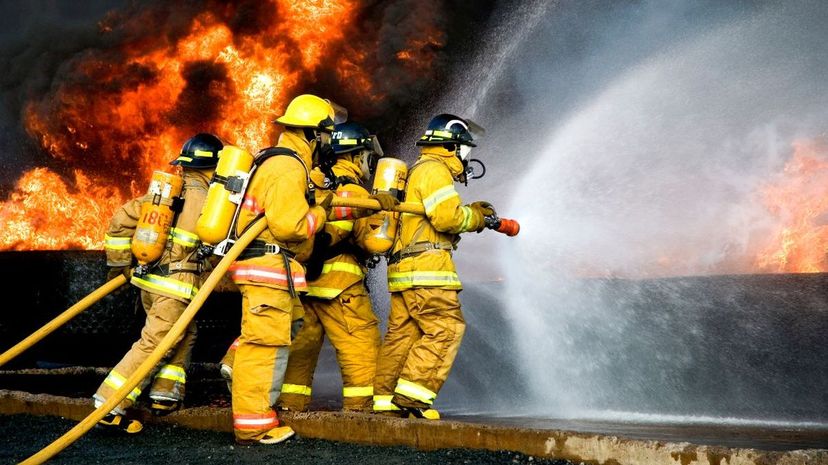 Image: shaunl/E+/Getty Images
About This Quiz
There is a good chance that when you were a child, you had dreams of being a firefighter. Saving lives, rescuing people from a burning building and being a hero are all things that stood out to you. However, becoming a firefighter requires you be in excellent physical shape, both in terms of strength and agility.
Of course, you need to keep in mind that being a firefighter is about more than just being strong and courageous. You also need to have the brains to back it up. Firefighters find themselves in many compromising positions and need to use their training, expertise and knowledge to help them navigate. Also, because firefighters are often among the first responders to the scene of an accident, they must be knowledgeable enough and ready to provide emergency medical assistance at any time. While their knowledge might not need to be as deep as that of a paramedic, they will definitely need to know some of the same things. 
As you can see, a lot goes into becoming a firefighter. Many have the dream, but do you think you possess the knowledge to make it a reality? If so, challenge yourself against our replica firefighter entrance exam! The quiz will cover a wide range of topics including general firefighting knowledge, fire prevention, knowledge of first aid, real-life scenarios and more.
So without any further ado, read on and take the firefighter quiz. Do you think you can get a perfect score?