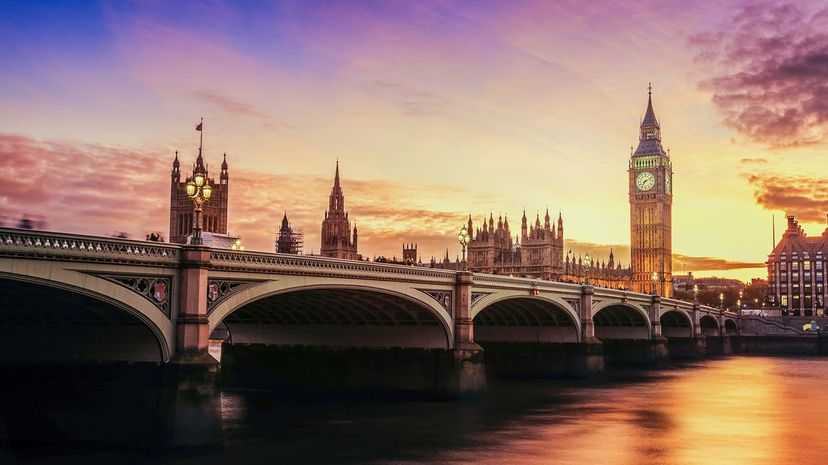 Image: GoranQ / E+ / Getty Images
About This Quiz
Britain stands in the center of the world history for much of the modern age. Britain was the driving force behind much of the Industrial Revolution. The British Empire left its mark on former colonies, even influencing the cultures of specific industries. The form of democracy evolved within the British Isles influenced the American government, and even now is the reason that Hong Kong remains nominally democratic.
British history can be divided into periods, each with its own relative problems and successes. No period of British history is without its horrors, nor is any entirely devoid of hope or light. Physically separated from Europe, Britain has had the space to grow, mostly unmolested by the constant warring that defines much of European history. 
When British historians looked for a term for the time before the Norman invasion of William the Conqueror, the expression they coined was "time immemorial."  This suggests that all events before the arrival of the Duke of Normandy were of an age unimportant and out of memory. In truth, this was a canny effort by the Normans to put their stamp on British culture, expunging the importance of all history before 1066. This doesn't make the events prior to the Norman conquest any less important. Can you even recall the past century, though? Now is the time to find out.
GoranQ / E+ / Getty Images