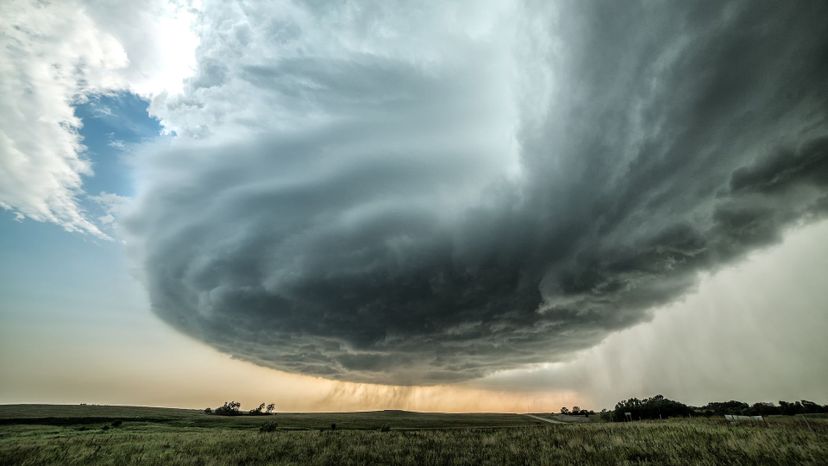 Image: Jessica Moore/Cultura/Getty Images
About This Quiz
Your blue-sky picnic seemed like a perfect moment. But seemingly out of nowhere, a hulking black supercell surged into view, blocking the sun and sending your family and friends running for cover. Our planet's weather is a finicky thing, and storms are common in many regions. In this lightning-slashed quiz, do you really know much about Earth's storms?

Thunderstorms are among the most common types of storms. Every minute of every day, thunderstorms are active all around the planet, bringing with them rain, winds, lightning, and all of the potential challenges, like tornadoes, flooding, property destruction and death. Do you know anything about how thunderstorms form?

But thunderstorms are child's play compared to hurricanes and typhoons. These gargantuan storms don't just wreck barns and villages, they can wipe out entire coastal regions.

There are a lot of other storm-related phenomena, too, from gustnadoes to straight-line winds and more. Hold onto your hat for this storm quiz!


Jessica Moore/Cultura/Getty Images