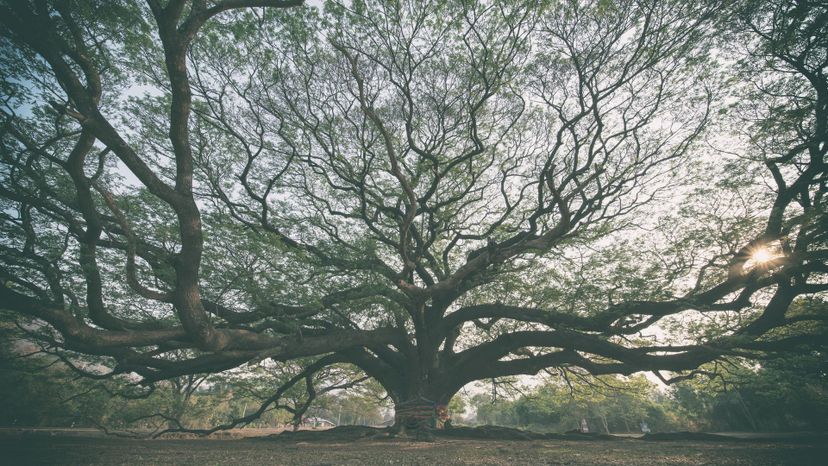 Image: Phaitoon Sutunyawatchai/Moment/Gettty Images
About This Quiz
In 1914, Joyce Kilmer composed a famous poem with the simple title of "Trees." The first lines – which are now iconic – are, "I think that I shall never see, A poem lovely as a tree." Trees are more than poetic masterpieces. They're powerful natural forces that offer major benefits to countless lifeforms all over the Earth. How high can you climb in this challenging tree knowledge quiz?

Trees are found in many shapes, sizes, and colors, all of which are determined by the quality of the ecosystem in which they're found. Regions with plentiful water supplies and gentle climates tend to generate incredible tree diversity. Deserts, on the other hand, weed out all but the hardiest species, types that can seize and hold water during long periods of drought. Do you know anything about the various types of trees?

Although trees vary from place to place, they all have some structural similarities. For example, they're all categorized as vascular plants. How much do you know about the structures found in common trees?

Crawl into the shade of this tree quiz and take a break from your day. Take this tree test now!


Phaitoon Sutunyawatchai/Moment/Gettty Images