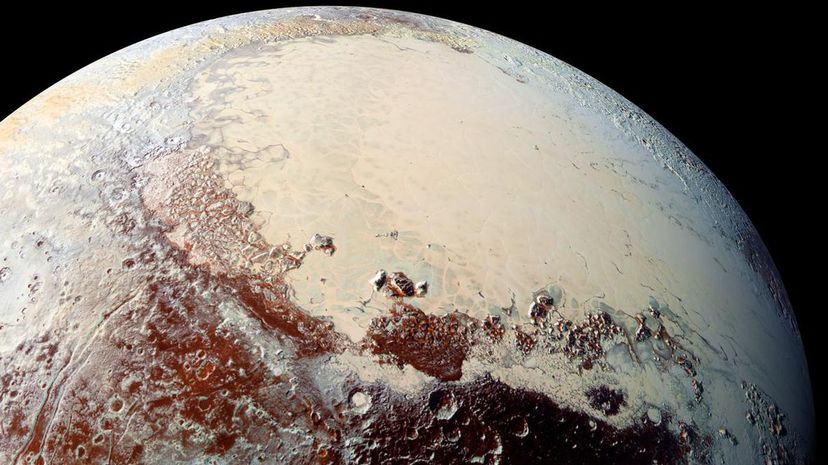 Image: NASA/JHUAPL/SWRI via WikiCommons
About This Quiz
Do you know know the difference between asteroids and meteoroids? Gas giants and terrestrial planets? The distance a light-year measures and why no object can move faster than the speed of light? If you answered yes to these questions, you're in good company. Astronomers have been fascinated by space and its contents for thousands of years. In fact, the ancient Greeks were creating mathematical models to explain the stars and planetary systems as far back as the 4th century BCE. From Galileo Galilei to Johannes Kepler to Albert Einstein, some of the most brilliant minds in human history have been responsible for the way the universe and its physical laws are currently understood. 
Whether you're an amateur astronomer, a celestial body-inspector or someone who would enthusiastically volunteer to go to Mars in a heartbeat, this quiz will take you on a trip to the furthest corners of the Milky Way galaxy (make sure to say "hello!" to Voyager 1 and 2 as you fly by.) Answer at least 11 of these space-themed questions correctly and join the ranks of other famous astronomers, mathematicians and physicists. 
Are you ready to test your knowledge of all things astronomy? Get out your map of the solar system, grab your telescope and let's get started!
NASA/JHUAPL/SWRI via WikiCommons