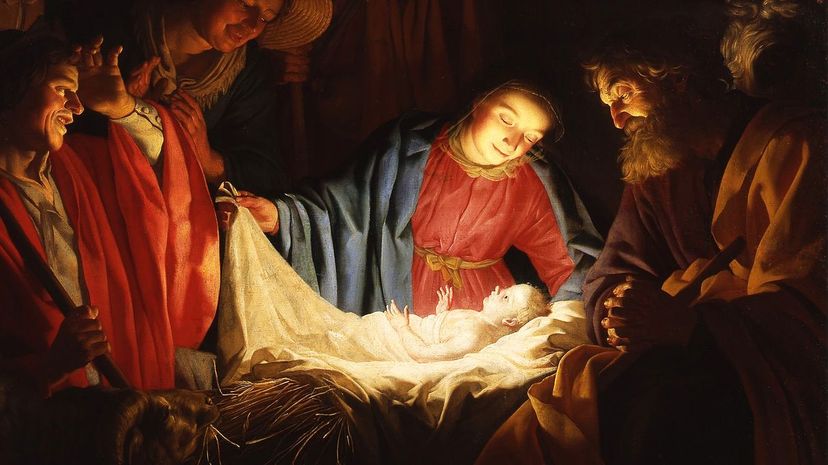 Image: Wiki Commons by Gerard van Honthorst
About This Quiz
The Bible is arguably the most influential book in all of western culture. Lines from the Bible pepper the Liberty Bell, presidential speeches and the stained glass in the U.S. Capitol building. The Bible itself nestles inside the cornerstone of the Washington Monument. As this book forms the keystone of the dominant faith of American society, knowledge of its contents can be a powerful tool for understanding American culture and values. 
While specific and thorough knowledge of the Bible's contents may be on the decline, a full third of Americans reported to the Pew Research Center that they read the scripture at least once a week. This same study found that while 71% of Americans knew that the Bible teaches that Jesus was born in Bethlehem, only 40% could point to Job as the character who stood steadfast in his faith despite terrible suffering. 
Many people look to the Bible as the moral ground for our culture and use it as evidence to support their cause. Knowing the details of the biblical narrative and history is not trivial — it's crucial to being an active participant in the moral conversation. How well do you know your Bible? It may be time to dust off the old book and refresh your holy knowledge with this quiz! 
Wiki Commons by Gerard van Honthorst