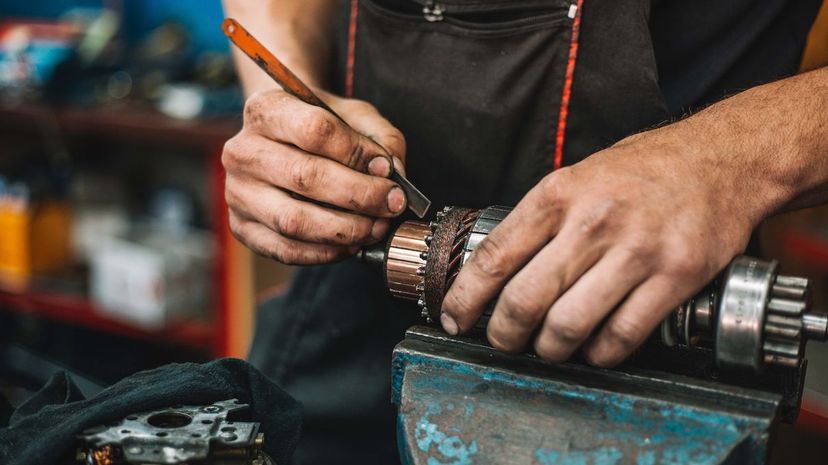 Image: Obradovic/E+/gettyimages
About This Quiz
There's a reason that the energy industry calls itself "the first five percent of the economy". Without them, there wouldn't be enough power for the rest of human existence to go on in the comfortable, post-industrial manner to which several billion of us have already become accustomed, and the remainder are starting to enjoy in increasingly large percentages. 
Still, all that power isn't much use if you don't have a mechanism by which to turn it into useful things. It'd be rather like having a very fast and impressive supercomputer that could code just about anything but had no input device such as a keyboard, or no screen. While a lot of the energy out there goes into electricity, a huge percentage also goes into engines. They're in cars, trains, airplanes, ships, pumps, factories and dozens of smaller gadgets that you could probably live without but really don't want to try. You use them every day whether you use transport or not, because they're essential to manufacturing and transporting the food you eat, the clothes you wear, the house you live in and just about everything else you touch.
However, just because we all depend on them doesn't mean we all know much about them. Even gearheads who can fix certain elements of their cars may struggle to know too much about how engines really work or what principles they depend upon. That's why this very difficult quiz will challenge even the biggest motorhead out there!