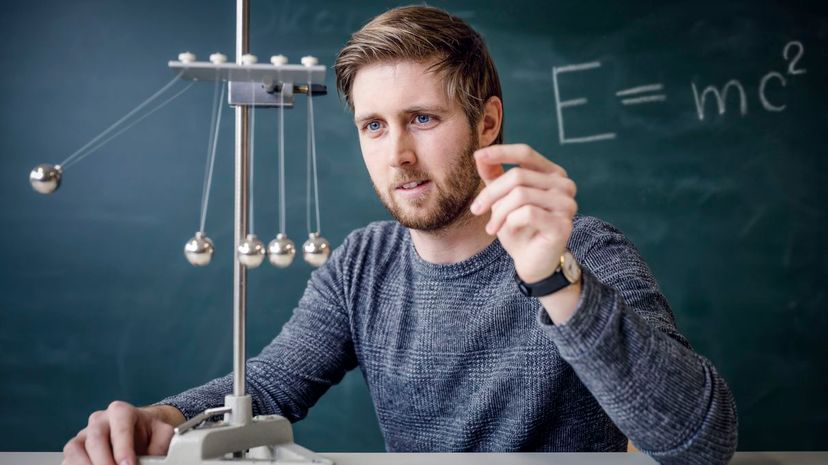 Image: Martin Steinthaler/Moment/gettyimages
About This Quiz
Physics is the study of matter and energy and explains the natural phenomena of the universe. The study of physics began with the ancient Greeks, who wanted to understand the world around them. The field continued to evolve when, centuries later, Copernicus, Galileo and Newton added to our working knowledge of the universe. Copernicus brought us the heliocentric system. Galileo brought us the concept of inertia. And Newton provided us with three fundamental laws of motion. 
However, physics extends beyond just classical mechanics. It also covers thermodynamics, electromagnetism, relativity and quantum mechanics. Some of the most modern discoveries have also been the field's most exciting. In 1998, scientists realized that the universe is expanding at an accelerating pace. A strange "dark energy" is driving this expansion. It's a theory right out of science fiction!
Then, even more recently, a group of scientists were able to detect gravitational waves. This is especially cool because Albert Einstein predicted the existence of these wrinkles in spacetime over a century ago. Einstein wasn't totally convinced that he was right, but now we have the equipment to detect these waves and prove that he was correct all along. Detection of these waves can allow us to "see"  into the past and explain more of how we came into being. Pretty cool stuff!
Because physics is such a dynamic and fascinating field, it pays to know the basics. Can you answer at least 11 questions correctly?
Martin Steinthaler/Moment/gettyimages