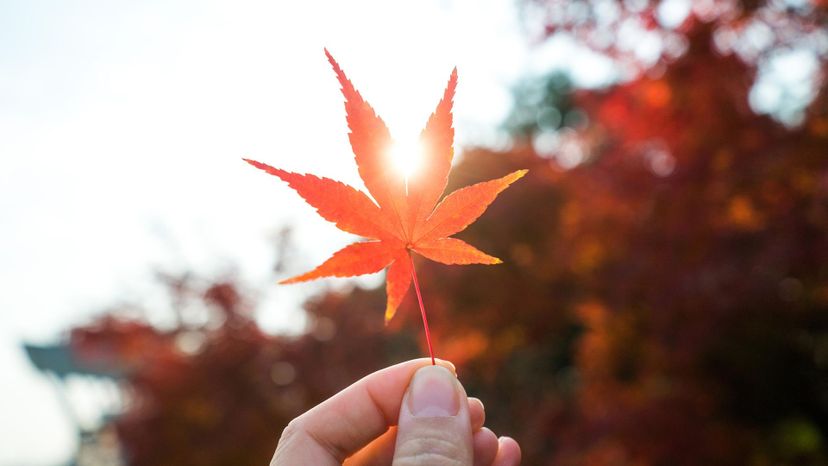 Image: Quynh Anh Nguyen/Moment/GettyImages
About This Quiz
Leaves come in a wide variety of shapes, colors and sizes, and can also be found next to flowers, fruits and on top of trees. A wide variety of cuisines and medicines also utilize leaves, while others are actually quite poisonous! Let's take a look at some beautiful and interesting leaves in this quiz.

Some leaves are used to symbolize certain states and countries. For example, did you know that the maple leaf is a symbol of Canada? Or how about the quaking aspen leaf as a symbol of Utah? Some leaves also change color throughout the season, while others remain green throughout their life span.

The appearance of a leaf can also vary in shapes like stars, hearts and raindrops. Other leaves also contain "toothed" edges, which are rough and jagged, while other leaf blades are smooth and flat. Certain trees, like pine trees, also contain "needles" instead of traditional leaves. Pine needles are typically long and needle-shaped and actually belong to the Pinaceae family.

This quiz is a mix of 40 different types of leaves. All you have to do is look at the image and try to guess the name of the leaf. Think you can get more than 11 right on this quiz? Test your leafy knowledge now to see!

Quynh Anh Nguyen/Moment/GettyImages